Roof Replacement
---
Green and Heritage Roofing are specialists in roof replacement, new roofs and roof restoration, especially of historic and period properties.
Is your roof past its best? Are you tired of spending money year on year patching up and making repairs? Once roof repairs are no longer a cost effective option and your property is in need of re-roofing, our Managing Director, Chris Hopkins, will provide you with professional advice on all your options so you can make an informed decision.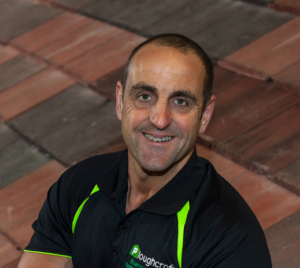 We carry out roof replacement and restoration works to all types of properties – domestic and commercial:
Why Trust Your Roof Replacement to Green and Heritage Roofing?
Roofers get a bad rap – sometimes deservingly so!
You know you need to renew your roof, but you've heard the horror stories of unreliable and dodgy roofers. Roofers who will do a poor job or just take your money and run, without completing the work or actually doing any work at all! Unfortunately, this is still a common scenario, and there are still 'roofers' out there who will unashamedly take your hard-earned cash and provide very little in return.
Sometimes it's hard to know the good from the bad and ugly! But what our customers say about us says a lot about the way we trade.
Check out some of our recent roof replacement projects:
We understand roof replacement is a big commitment. We have worked with many home owners throughout the Yorkshire region to ensure they get the results they want at a price they can afford.
Re-roof to a solar panelled roof – with solar PV already in situ – Huddersfield
Heritage re-roof with modern day insulation – Littleborough, Manchester
Solid Tiled Conservatory Roof Replacement by Eurocell – Baildon, Bradford
Ultraframe Ultraroof380 Conservatory Roof Replacement – Wilsden, Bradford
Insulated Re-roofing – Otley, West Yorkshire
Our roof replacements come with Peace mind – carrying a 10-year insurance-backed warranty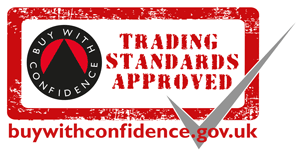 All our slate and tiled roof replacements, including our conservatory roof replacements,  come with a 10 year warranty. This is insurance backed through the Home Improvement Guarantee Scheme which is Buy with Confidence Trading Standard Approved.
Any deposits paid are also covered by a deposit protection scheme to ensure any monies you have paid up front are fully protected.
The insurance-backed guarantee can also be transferred to any new owner of your property, which is a great asset should you decide to sell your home.
Our commitment to energy conservation when carrying out roof renewal
If you are thinking about roof replacement we will provide you with professional advice on not only the roofing works required but on how modern roofing techniques and materials could save you a substantial amount on your heating bills – even in a period, or heritage property.
Long gone are the days where it was just a case or replacing the roof tiles or slates. This is the time to ensure you make your home as energy efficient as it could be.
You may want to take a look at our Eco-roof which efficiently deals with heat loss through attics, loft conversions and vaulted ceilings.
Best Rated Roofer 2021, 2022 & 2023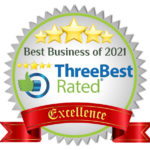 We are proud to have been accredited with being one of the Best 3 Rated Roofers in Halifax three years running. We are even more proud to know that this has been awarded on the back of our customer comments.
We are extremely proud of the work we have carried out and we have carried out roof replacement for customers across the Yorkshire region.
For advice on roof replacement of historic and listed buildings contact Chris today. Giving advice on roof replacement throughout Halifax, Huddersfield, Leeds, Bradford, Keighley, Skipton and surrounding areas.