Insurance Backed Warranties
---
We understand that you may need reassurance that Green and Heritage Roofing isn't going to let you down. That's why we provide insurance backed warranties for all our re-roofing works through the Home Improvement Guarantee Scheme. This means that your deposit and guarantee are insured and fully protected.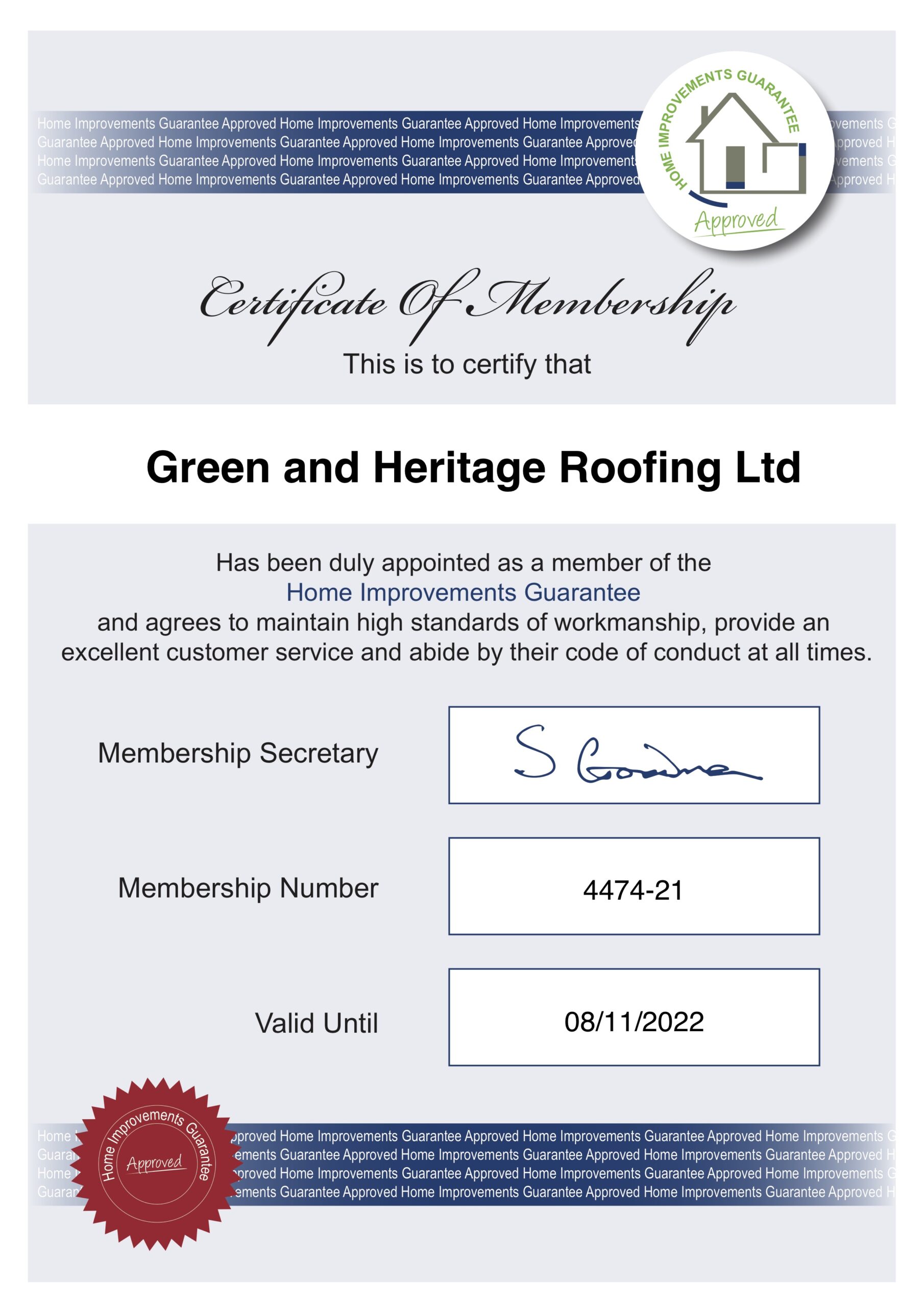 What does this mean for you?
We provide this cover to you free of charge and it starts as soon as you receive your policy certificate. Once we receive your deposit we will apply for the Deposit Protection scheme to be put in place.
You do not need to do a thing! We do it all for you!.
So there's no need to worry . . .
Your deposit is fully protected;
Any guarantee provided by Green and Heritage Roofing for your project is backed up by a 10 year insurance backed warranty*;
We will issue you with a policy. You do not need to do a thing!
The benefits of Insurance Backed warranties for our customers . . .
Your deposit is safeguarded from the start. The policy covers up to 25% of the value of the contract;
If (heaven forbid) we cease trading during your project, your project will still be completed by an alternative company and you will not be left out of pocket. Alternatively your deposit will be returned to you;
Your home improvement project will be covered by an insurance backed guarantee for a period of 10 years. Authorised by the FCA, matching the same level of protection as our guarantee all policies are covered the the Financial Services Compensation Scheme (FSCS).
*Provided you have been issued with a policy and subject to the terms and conditions of the insurance protection.