Re-roofing a Solar Panelled Roof
---
Where most roofers shy away from dealing with the solar panels when re-roofing, our teams have been carrying out this type of work for over 10 years
Re-roofing a solar panelled roof should only ever be attempted by someone with the knowledge and expertise to carry out the entire project. If you have a solar panelled roof and are in need of it re-roofing, our teams have the expertise and experience to remove your solar panels, re-roof your property and re-instate your solar panels without any issues.
Solar PV decommissioned and removed
Re-roofing with 10 year insurance backed guarantee
Fully compliant with Part L of the Building Regulations
Insurance backed guarantee through the Confederation of Roofing Contractors
Solar panels re-instated in accordance with best practice
Carried out by NVQ fully qualified roofers
Most roofers shy away from dealing with the solar panels when re-roofing, very often expecting the customer to arrange for their removal themselves! We carry out the whole works from start to finish and provide an insurance backed warranty at the and of the work. Our teams have been carrying out this type of work for over 10 years and  all our are NVQ qualified roofers with years of experience in installing solar PV systems. 
See our recent Case Studies:
Award Winning Solar PV Battery Storage, Barkisland, Halifax, West Yorkshire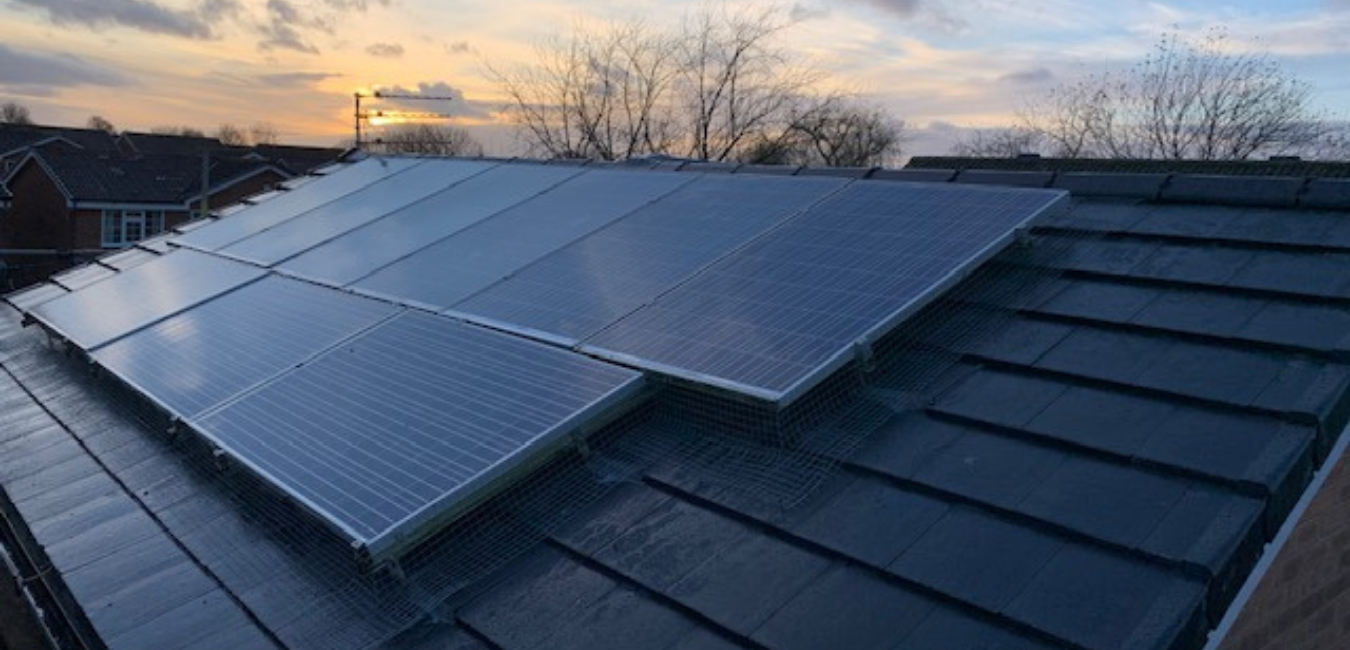 The History of Green and Heritage Solar Roofing Expertise
Green and Heritage Roofing staff have a deep routed history in the solar industry having installed thousands of solar panels over the years. They are are extremely proficient at re-roofing a property with a solar panelled roof and reinstating the existing solar panel systems.
Chris Hopkins, Managing Director of Green and Heritage Roofing has a long history in training and upskilling roofers to install solar PV, having previously run his own construction training centre.
Some 14 years ago Chris teamed up with the National Federation of Roofing Contractors (NFRC) and 'Construction Skills' with his then business, Ploughcroft Ltd. The sole aim was to develop a unique training course which would train roofers in the key competencies and best practice of installing solar PV and solar thermal. 
Chris trained roofers throughout the UK and the training course he developed went on to be recognised by the City and Guilds and CITB  and is now a NVQ 3 qualification (QCF VR 298).
Chris's dedication to training roofers in the installation of solar panels resulted in him being awarded the National Home Improvement Council Award for Innovation in training 2007 and the 'Exceptional Contribution to Training' award from the National Federation of Roofing Contractors in 2011. Chris went on to be recognised for his hard work throughout the roofing industry over the last decade by being awarded the award for 'Outstanding Contribution to the Roofing Industry' in 2018.
The team we have at Green and Heritage Roofing today have been trained by and worked with Chris for many years. Some even started as apprentices straight out of school at 16 and are still with us some 15 years later! 
Should my property have been re-roofed before my solar PV was installed?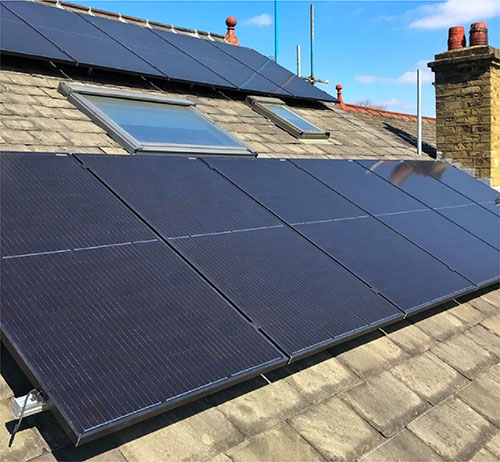 If you have had solar PV installed in the last 12 years and you're now finding you are looking to re-roof your property then the answer to the above is probably 'Yes"!
During the solar boom between 2009 and 2012 homeowners rushed to get solar PV installed whilst the financial incentives of the Feed-in Tariff were very lucrative.
However the rush to get solar PV installed resulted in inexperienced or unqualified 'roofers' carrying out a large proportion of the work. Salespeople were usually not experienced roofing surveyors and largely commission led. As a result, solar panels were installed by inexperienced 'roofers' who failed to follow best practice on properties which had roofs that were either defective or already in need of re-roofing, leaving a multitude of hidden and costly problems for the future.
Ten years down the line and the roofs of some of these properties are already starting to fail. 
Re-roofing a solar panelled roof – how much does it cost to re-roof a property with Solar PV already installed?
Any roofing works which needs to be carried out on a solar panelled roof comes at a considerable expense. As a broad brush figure this is roughly £200 per square metre.
Remembering back to the 'solar boom' of around 2012 the main concern customers had at the time was the warranty of the solar panel inverter! With the lure of a shiny new solar PV system very few thought about the true underlying cost of having a solar PV system installed which would undoubtedly be the cost of carrying out roof maintenance under the installed PV panels at a later date.
Cheap 'job-in' roofers are unlikely to be skilled enough to deal with this type of situation. Scaffolding is always required. The panels need to be removed by someone who is experienced and the bracketry system which is installed after the roofing work is carried out needs installing correctly to prevent your new roof from leaking. 
The expertise required to do this type of work doesn't come cheap and nor should it do as it needs to be carried out by a highly skilled tradesperson!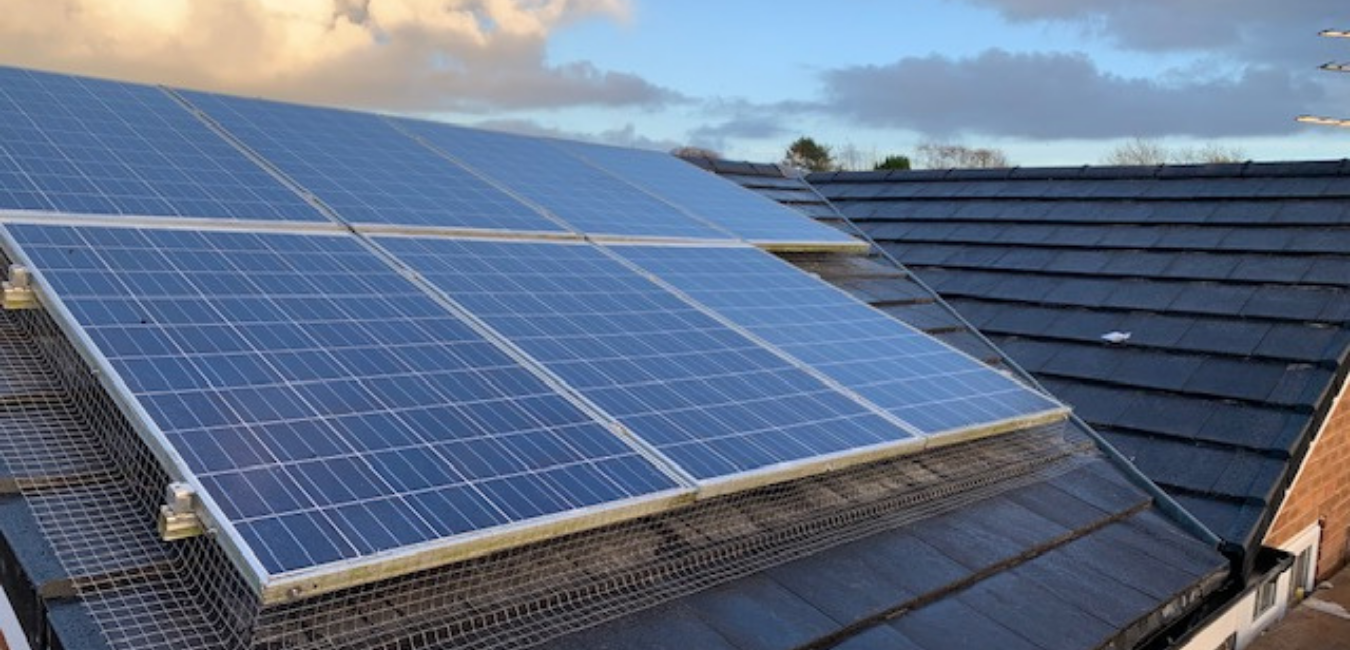 Green and Heritage Roofing are professional solar roofing contractors with vast experience of re-roofing properties with solar panelled roofs throughout the Yorkshire region, including Halifax, Bradford, Leeds, Huddersfield, Skipton, Harrogate and surrounding areas.