Ploughcroft Roofing Halifax was sold in 2016 to Avonside Group Services Ltd. The UKs largest roofing company, it acquired Ploughcroft with the aim of expanding the domestic roofing marketplace.
Ploughcroft was originally founded and run by Chris Hopkins as Managing Director until its acquisition in 2016.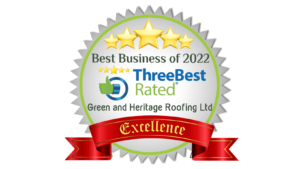 Chris is well known within both the Calderdale and roofing business community. You can read more about his achievements on our About Green and Heritage Roofing page. Chris is no longer with the Ploughcroft / Avonside business and has since  gone on to create Green and Heritage Roofing which specialises in roof replacement for heritage and period properties, solar PV and re-roofing properties where solar panels have previously been installed. Green and Heritage Roofing Ltd is not associated in anyway with the Avonside Group of companies.
Warranties with Ploughcroft?
Unfortunately Avonside, who own Ploughcroft, entered Administration on 7th September 2022 blaming 'a period of disrupted trading during the pandemic … alongside margin squeeze … under performing divisions and financial reporting issues'. Although 9 branches of the  Avonside Group have been sold, it is unlikely that they will honour any warranties under Ploughcroft. However all re-roofs carried out by Ploughcroft carried a 10 year insurance backed warranty. Should you have an issue covered under a 10 year insurance backed warranty, it would be best to contact the insurance provider for advice.
New Roofing Enquiries?
If you would like a quotation for re-roofing or solar PV Chris and his loyal team of many years will ensure you receive the same outstanding service he afforded his clients whilst he owned Ploughcroft. Please contact us today.
You can read our customers comments and how highly delighted they were with our service on our reviews online.
---
If you are considering any type of roof replacement Chris and his team can help. We have over 20 years+ experience in this type of work. Contact us today for a quotation.