Solar PV and Battery Storage Pricing Guide
---
How much does Solar PV cost?
One of the first questions potential solar PV owners want to know when they contact our company is: How much does a Solar PV and solar battery storage system cost? In our solar PV and battery storage pricing guide below, we have done our best to give some pricing guidelines.
The purchase of solar PV systems battery storage has many variables and the solar battery storage system cost and pricing can vary. It is important therefore to understand what affects the price and what the hidden costs are, so as not to have any regrets further down the line.
Once installed, this system is going to be in your home for a long time and you as a homeowner need to ensure that your choice leads to maximum enjoyment and minimum maintenance.
Unfortunately, some people only focus on the initial price with the sole goal of finding the cheapest contractor. Sacrificing the quality, warranty and not considering the surface the panels are going to be mounted to, will inevitably lead to buyer's remorse at a later date. Remember – you won't easily be able to just remove such a system and trade it in for another model at a later date!
Solar PV & Battery Storage Pricing Guide: All the things you should consider
Where costs are concerned, there are a few things to consider:
The initial cost of installation
Factors which may affect the initial cost
The hidden on-going costs
How to reduce any on-going costs
Initial cost of installation
Every solar PV and battery storage system is essentially the same in that they consist of the following elements:
Solar PV panels
Inverter
Batteries for storage
The price of the basic solar PV and battery storage system will be determined by the following:
How many panels are to be installed on the roof and their wattage
Whether the panels or 'on-roof' or 'in-roof'
The type of inverter (this must be a hybrid inverter if battery storage is to be added)
The size of the battery storage needed
Warranty of the products (should be a minimum of 10 years)
Cost of installation
As an example, Green and Heritage Roofing provide a package price for our solar PV and battery storage systems which starts at £7,700. Our starting system consists of 8 x 315KW solar panels 2.5KW peak, hybrid inverter, and 5KWH battery storage.
Adding a Zappi Electric Vehicle charger to the system could typically add around £1,000 to the installation depending on installation costs and the vicinity of the charger to the battery storage itself.
If you choose to have in-roof panels rather than on-roof you can expect to add roughly 15% to the price but the finished result is much more aesthetically pleasing on the eye!
Factors which may affect initial cost
There are several factors to consider which may affect the basic price point. Largely these costs come down to the installation of the system itself and the access required to install the system.
Our quotations allow for everything needed to install the system including the erecting of scaffolding to allow for the installation of the panels (which is absolutely essential). However additional costs may be incurred above the standard package price for reasons such as the following:
Installation of larger systems where scaffolding is required for multiple elevations or excessive height
Bridging of conservatories with scaffolding
Additional cabling should the battery storage be housed more than a reasonable distance from the panels
Additional extras purchased such as EV charging points or a preference for 'in-roof' panels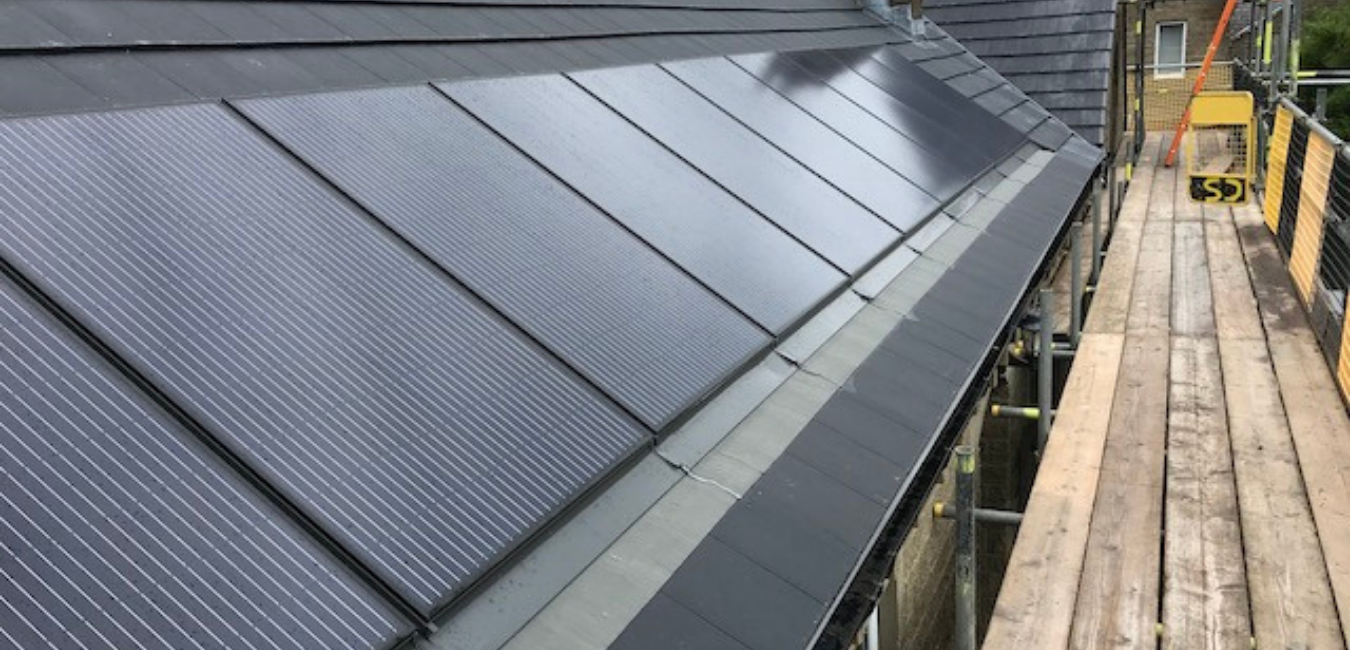 The hidden on-going costs
The on-going costs of owning a solar PV and battery storage system should be minimal. There are no moving parts so aren't prone to breaking down. Providing the system you choose has a decent warranty (look for a 10-year manufacturer's warranty as a minimum) the system shouldn't cost you too much in the future.
Nothing is invincible though and accidental damage can be caused by stray golf balls, falling trees or animals who just happen to fancy a chew on the wiring! Of course, no warranty is going to cover these unforeseen events, and should they occur advice from an experienced electrician should be sought.
However, the true on-going costs are UNLIKELY to be due to the Solar PV system itself. It is more likely to come from the cost of any roofing works should you need any after installation is complete. It is therefore vitally important to make sure that your roof is in 'tip-top' condition before having any panels installed on it.
Remember your PV system is going to be on that roof for 10-20 years. If your property hasn't been re-roofed in the past 40 or so years, then this is the time to do it – at the same time as having the solar system installed – and we cannot stress this point enough! Re-roofing a solar panelled roof – a property with solar panels already installed requires an experienced roofer.
Having to re-roof a property after a solar system has been installed requires a roofer with expertise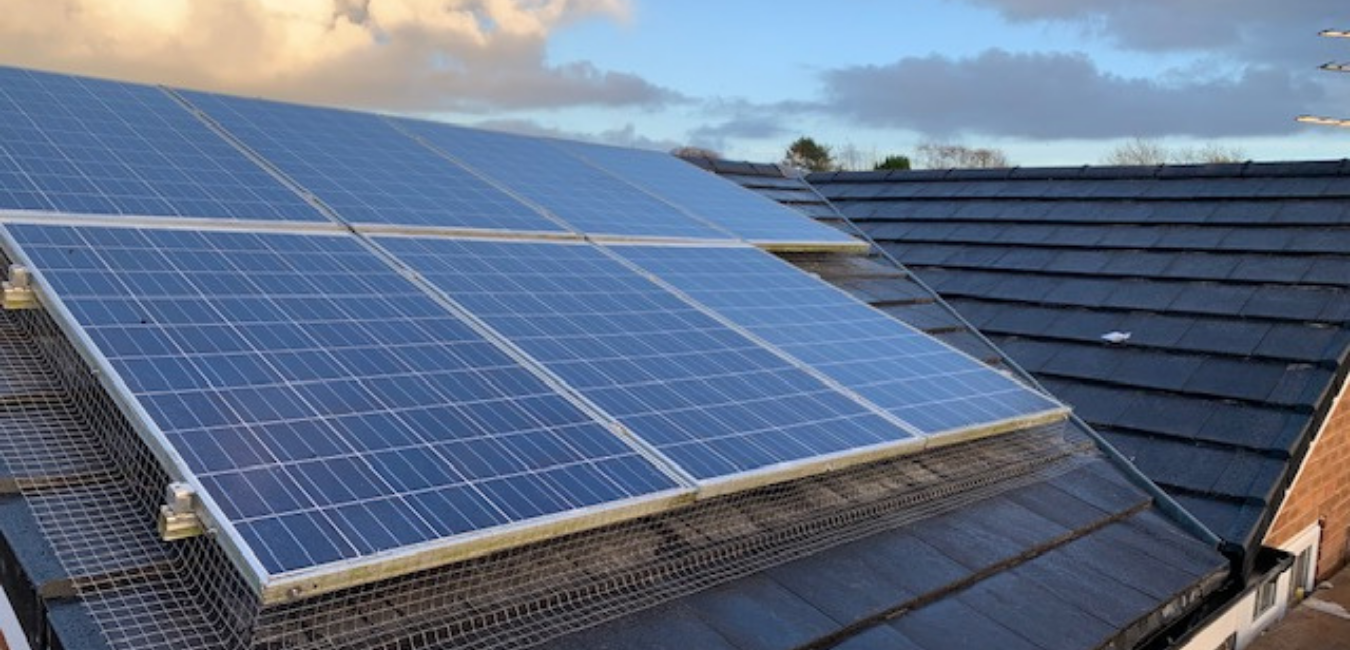 How to reduce any hidden costs
As the main ongoing costs are likely to result from the condition of your roof rather than the actual solar PV system installed on it, it makes complete financial sense to ensure that your roof is going to be maintenance free for the next 10 years or more.
Carrying out roof maintenance under your solar panels ALWAYS requires scaffolding and this can typically cost between £600 and £1500 depending on the size of your property. Add that to the cost of labour to remove your solar panels, materials to carry out any maintenance work, recommissioning of the solar PV system and VAT at 20% . . . we hope you're sitting down! And that's every time you have a problem!
If your whole motivation is to conserve energy, then you should be looking to insulate as well as generate! Our Eco-roof can help save a small fortune on your energy bills and as scaffolding will already be up, it makes financial sense to consider the whole job as one package.
If the whole reason you are doing this work is as an energy-saving measure, then your new roof will attract a VAT rate of just 5% as opposed to the 20% it will cost you should you leave it and wait until it's in desperate need of replacement! And when that time comes, there will not only be the cost of roof replacement but the added cost of removing the solar system and reinstating it once the roofing work has been completed. An expensive and specialist job!
Is battery storage really worth the investment?
If you're sat on the fence and still wondering whether investing in battery storage is wort the additional expo use, check out of blog post on the Benefits of Solar Battery Storage.
At Green and Heritage Roofing we do not employ 'Salespeople'. All our surveys are carried out by our Managing Director, Chris Hopkins, who is a qualified roofer and building engineer. As such you can be sure that we will give you the very best advice. Contact us today for a no obligation quotation.