CASE STUDY: Ultraframe Ultraroof380 Conservatory Roof Replacement
Location: Wilsden, Bradford, West Yorkshire
This property in Wilsden, Bradford recently benefited from the installation of a new Ultraframe UltraRoof380 Conservatory Roof replacement.
Having an existing polycarbonate roof, this very large, lean-to-style conservatory was too hot in summer and too cold to use in the winter months.
The new conservatory roof has updated the appearance of the conservatory turning it into more of an extension of the main house, and will ensure our customer gets better use out of their conservatory, all year round.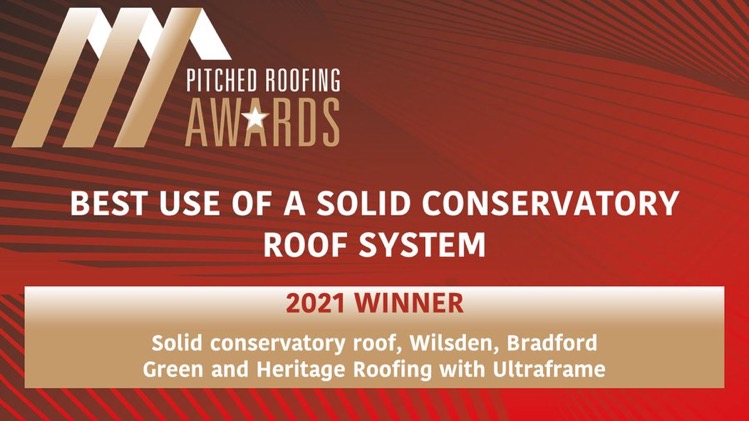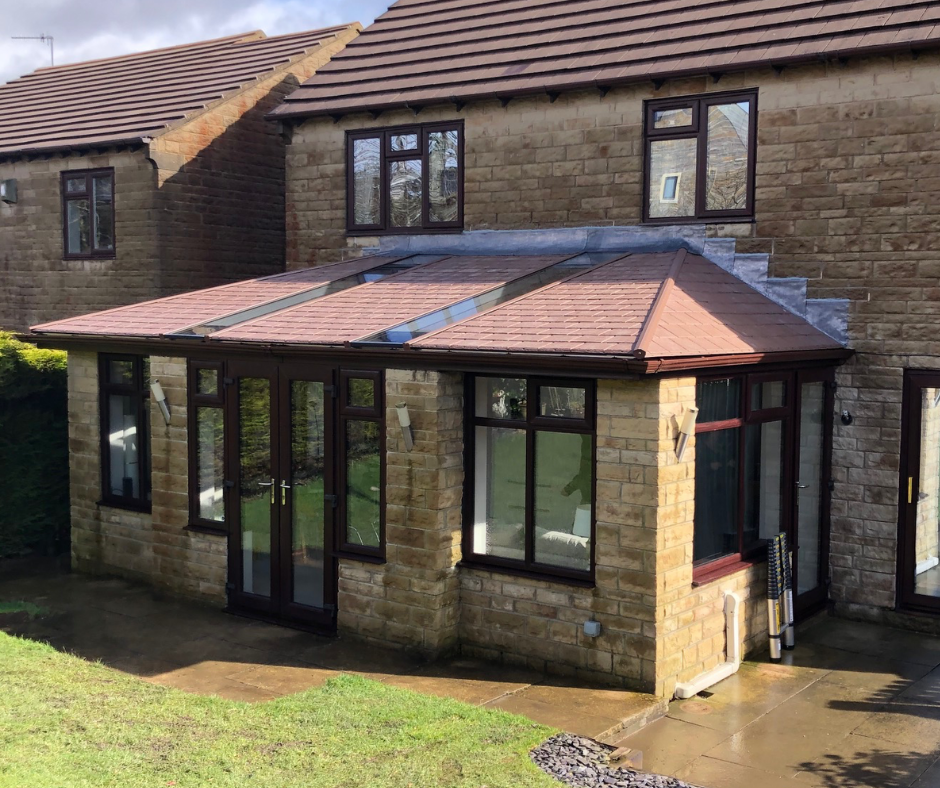 Aluminium structurally engineered Ultraframe UltraRoof380 roof system
Plasterboard and skim plaster finish on the inside
Slateskin in Rustic Red and lead work to the abutments
Cavity trays installed under the above bedroom windows
14 new LED lights fitted to the interior
Sleek, contemporary roof lights to give a modern look and feel
Fully building regulation compliant with Part L of the Building Regulations
10-year insurance-backed guarantee through the Confederation of Roofing Contractors
Carried out by NVQ fully qualified roofers
On this project the customer opted for the Ultraframe UltraRoof380 system to give a clear contemporary look and feel once the roof windows were in place.  Our customer chose rustic red for the slate to complement the main house roof.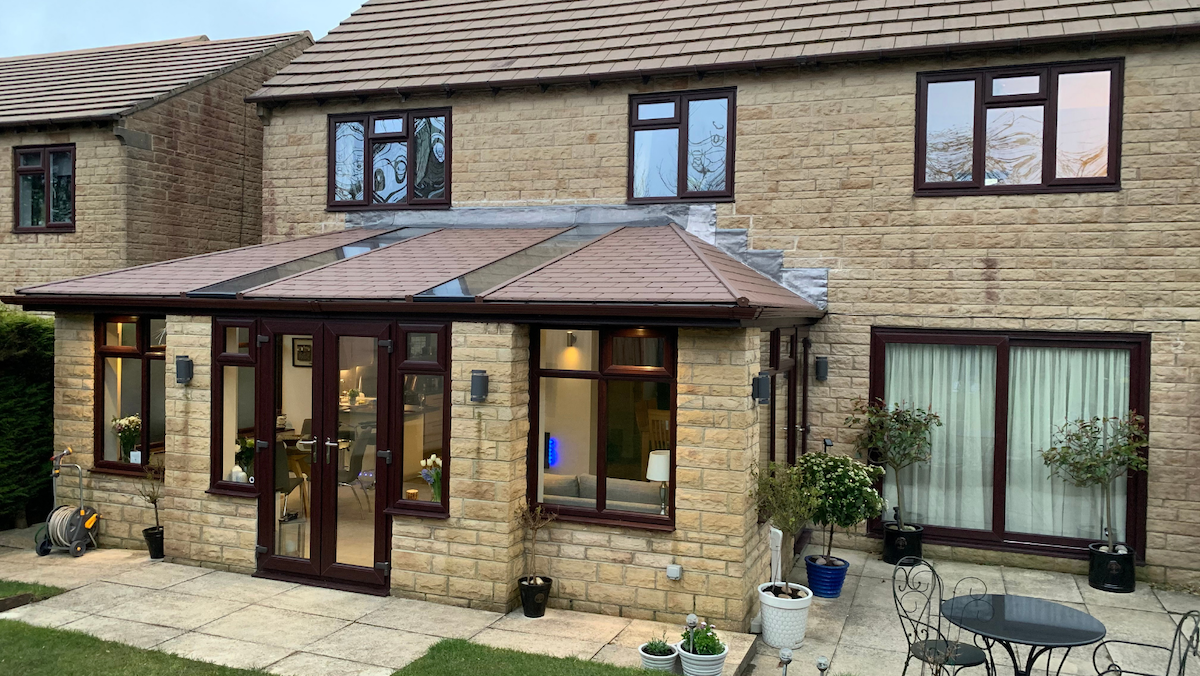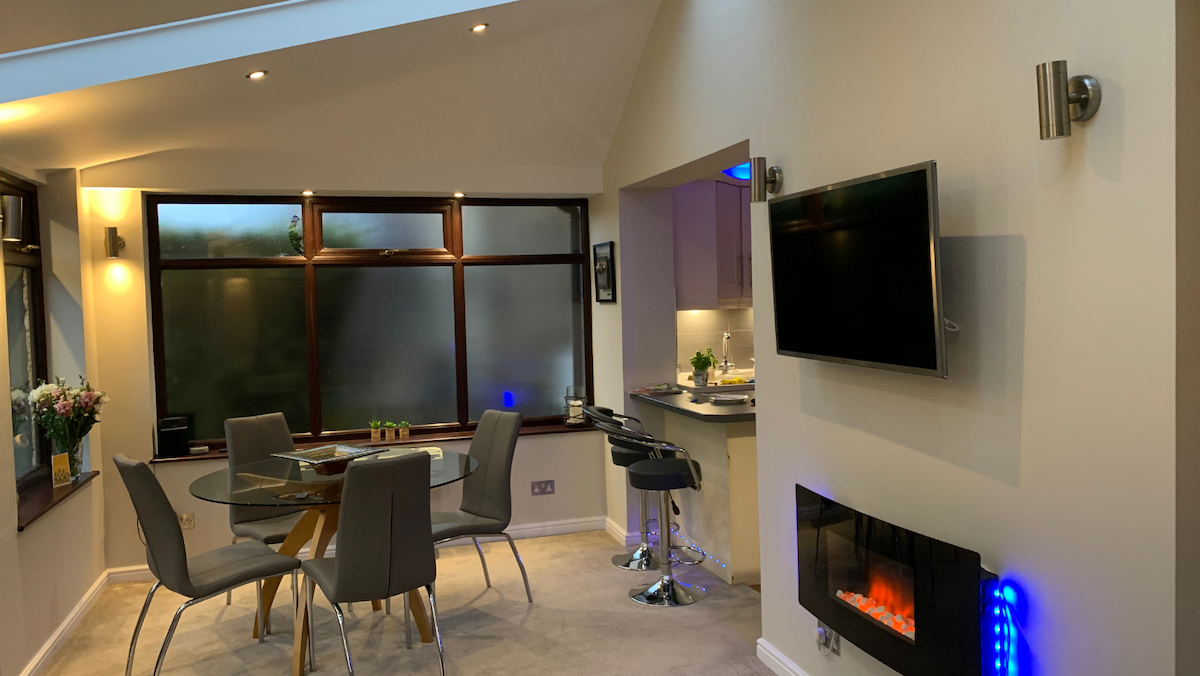 Internally there were 14 modern LED lights installed and all the insulation fitted complies with current Part L building regulations. Skim plaster finished, the internal ceiling was left ready for the customer to decorate.
You can read our customers' comments and how highly delighted they were in our reviews on Google.
---
If you like the look of the Ultraframe UltraRoof380 and are considering conservatory roof replacement we can help. We have 10 years+ experience in this type of work. Contact us today for a quotation.