CASE STUDY: Church Re-roof Incorporating Solar PV
Location: Baildon, Bradford, West Yorkshire
We recently carried out a church re-roof with a difference at Baildon Methodist Church in West Yorkshire. Incorporating our Eco-roof insulated roofing system and Solar PV panels with battery storage will help in combatting rising heating costs within this essential hub within the Baildon community!
A Hub within Baildon Community
Baildon Methodist Church and @Wesleys cafe is at the heart of the community in Baildon. This church and church hall is used on a weekly basis by 49 different church and community groups including church services, parent and toddler groups, activities for disabled people, youth activities and much more. This community hub provides everything from worship to a warm space for people to relax and meet friends because home heating costs have risen so much.
With over 1000 people coming to @Wesleys each week, it is essential that the premises are kept warm and welcoming. However with energy bills rising so much over the past year, this essential community space has been left struggling to meet the rising energy costs.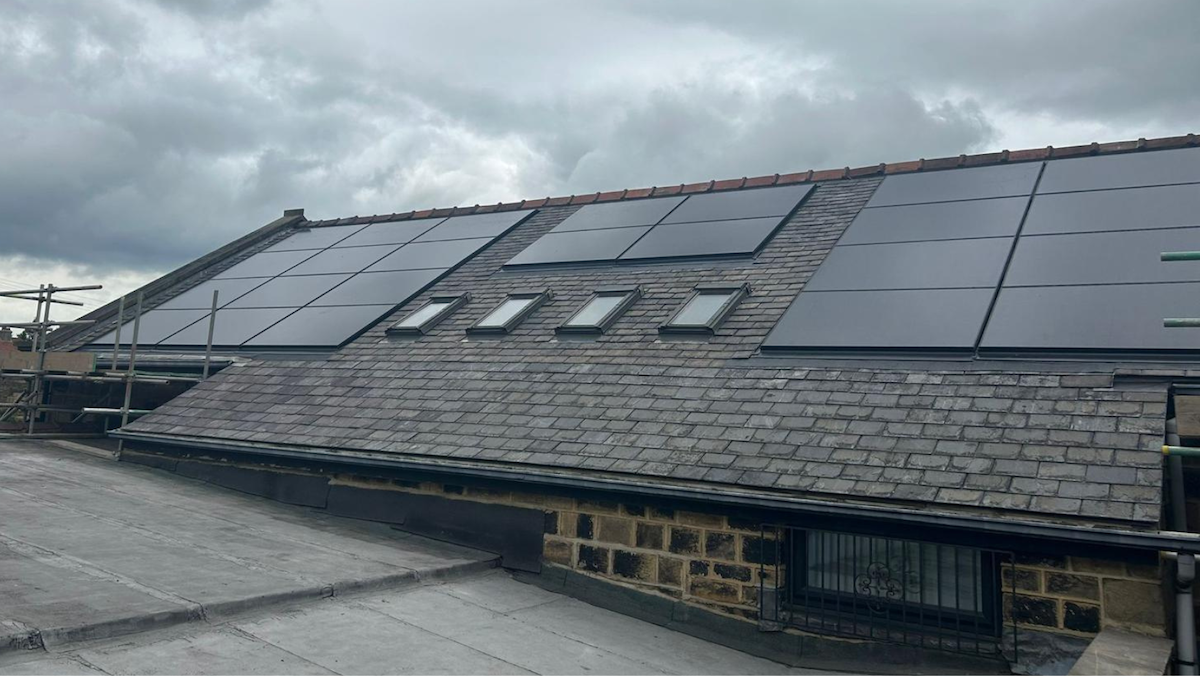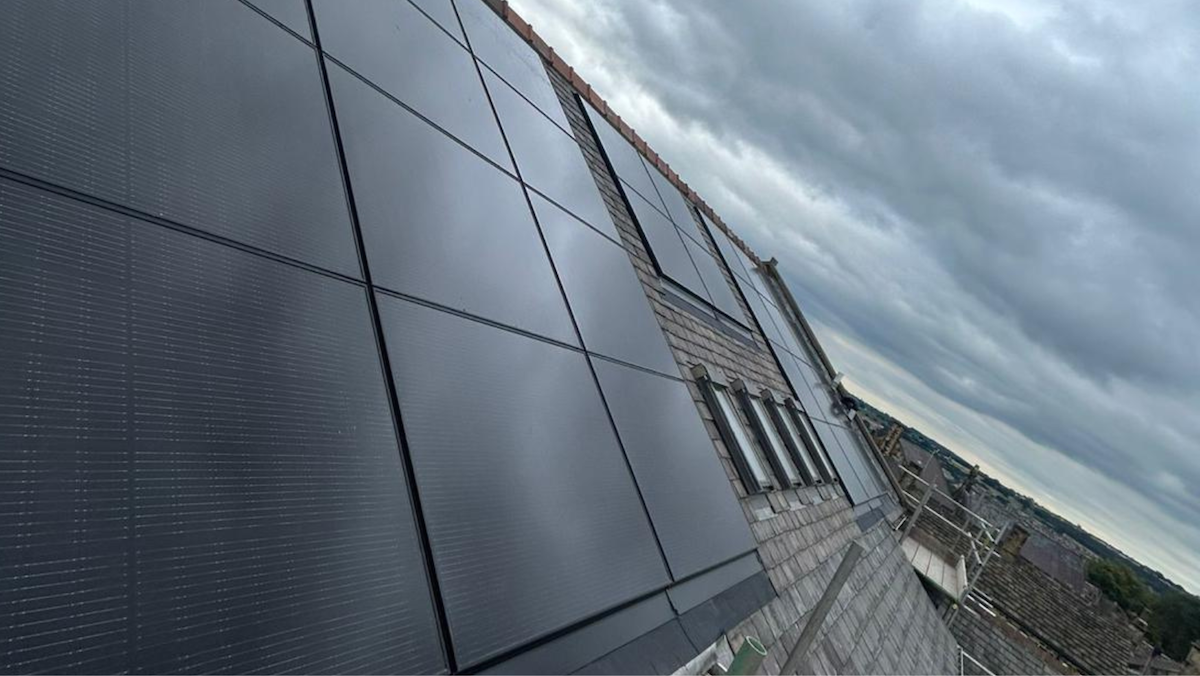 Church Re-roof and Solar PV Specification
Church Re-roofing works:
Re-roofing works to both the main church and hall roofs using existing stone slate and incorporating our Eco-roof thermal blanket (TLX Gold) across the existing rafters. This changed the u value of the existing roof slope from 3.6w/m2k down to 0.6w/m2k, making the roof slope 6 x more energy efficient.
Baildon Methodist Church Main Roof:
70 x Viridian Clearline 405W Panels
70 x Viridian Portrait Mounts
2 x Sunsynk 12kW Hybrid Inverters
Church Hall Roof:
28 x Viridian Clearline 405W Panels
28 x Viridian Portrait Mounts
28 x TIGO Optimisers
1 x Sunsynk 12kW Hybrid Inverter
". . . Baildon Methodist Church, needed a new roof and wanted to take the opportunity to install some Solar Panels. I put my trust in Chris Hopkins and it wasn't misplaced. He persuaded me away from my original plans to a much better solution. During the installation period the basic necessities of such a job were satisfied: Scaffolding happened at the appointed time; workers turned up when they should; the individuals were friendly and accommodating; work was carried out to a high standard; any problems that arose were dealt with without fuss or drama; rubbish was cleared away and the installation looks brilliant! Couldn't have gone better!"
Baildon Methodist Church (courtesy of Google Reviews)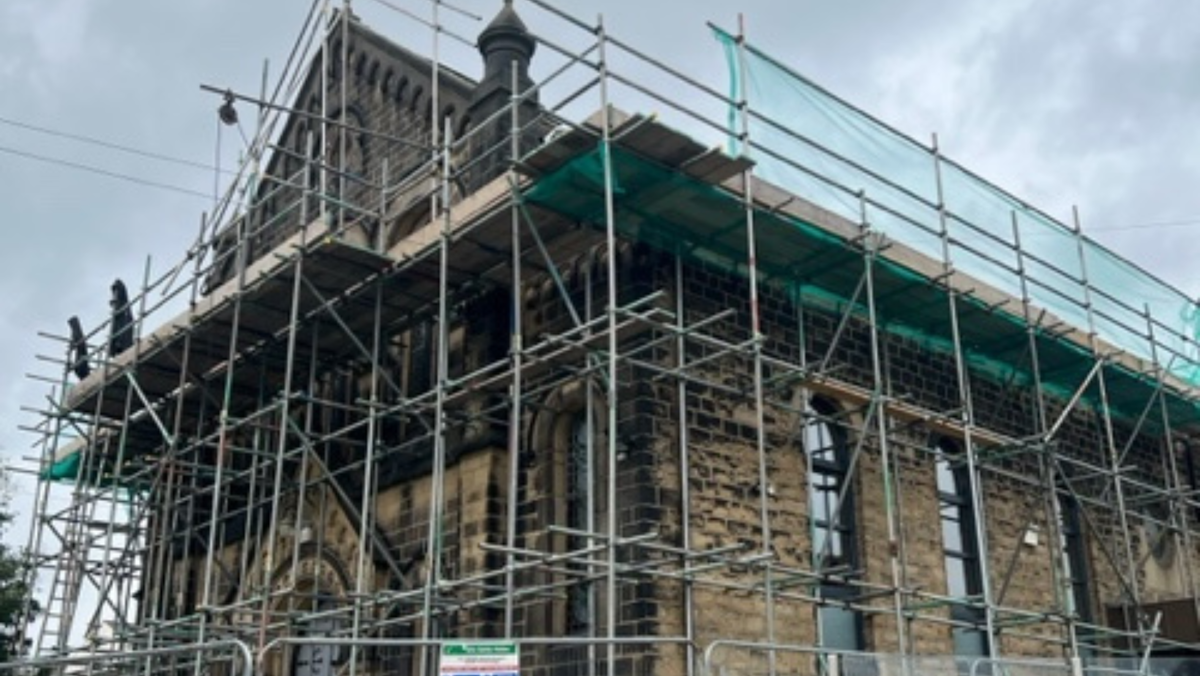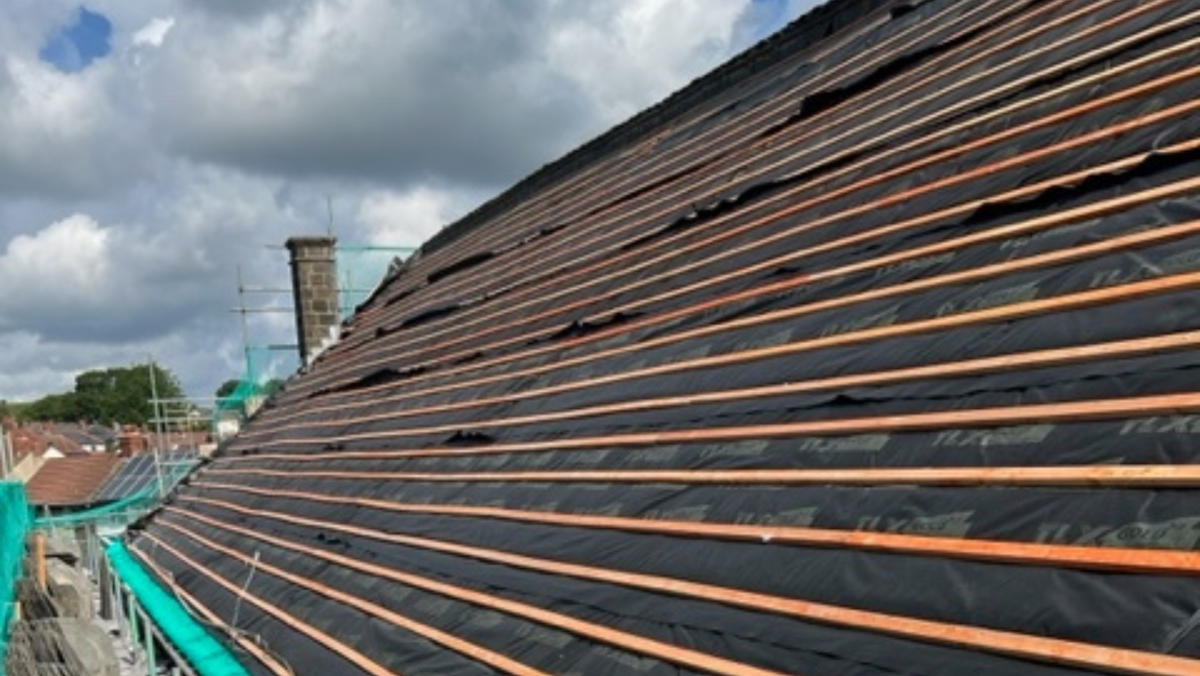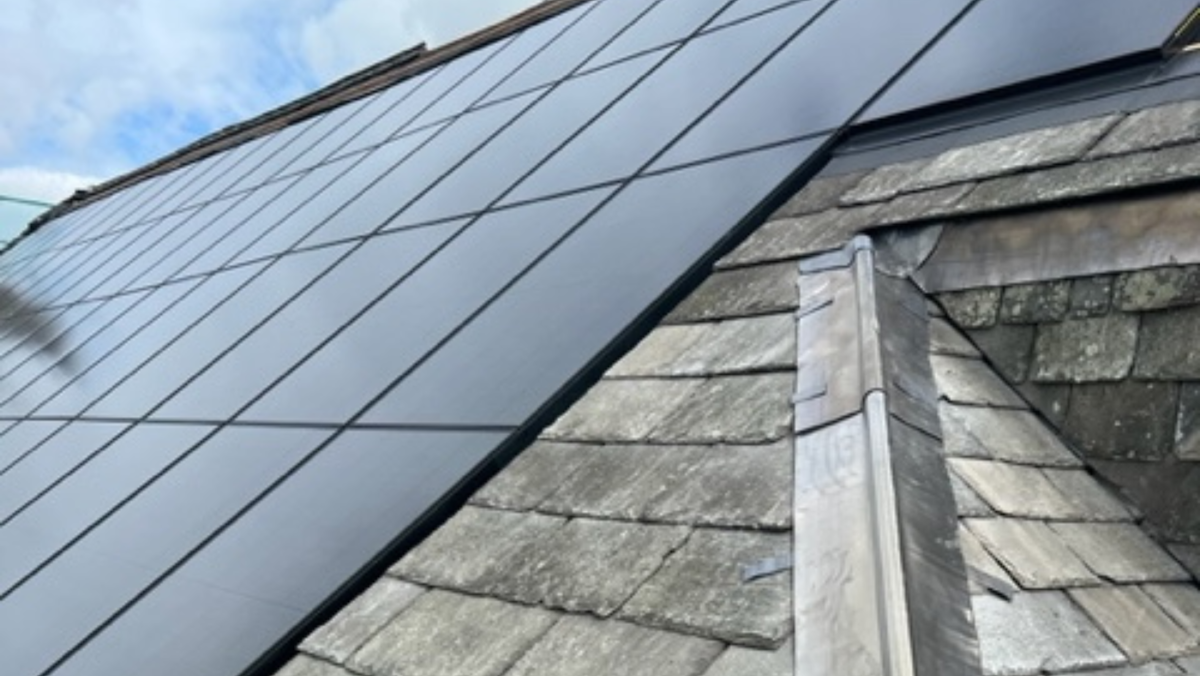 Looking for a Contractor to provide a Church Re-roof?
Green and Heritage Roofing have extensive experience of re-roofing public, commercial buildings such as churches and hospitals. We are extremely health and safety conscious and have worked on commercial properties with high football such as the A&E Department at Tameside Hospital.
If you are looking to carry out re-roofing works on a church premises them please contact Chris Hopkins, our Managing Director, today for advice and a free quotation.