CASE STUDY – Re-roofing of Historic Bonis Hall
Location: Prestbury, Cheshire
We recently had the pleasure of carrying out commercial re-roofing works to the historic Bonis Hall in Prestbury, Cheshire.
Bonis Hall is an impressive Grade II, pebble dashed property with Kerridge stone slate roof which has many extremely tall brick chimneys. A truly beautiful historic building.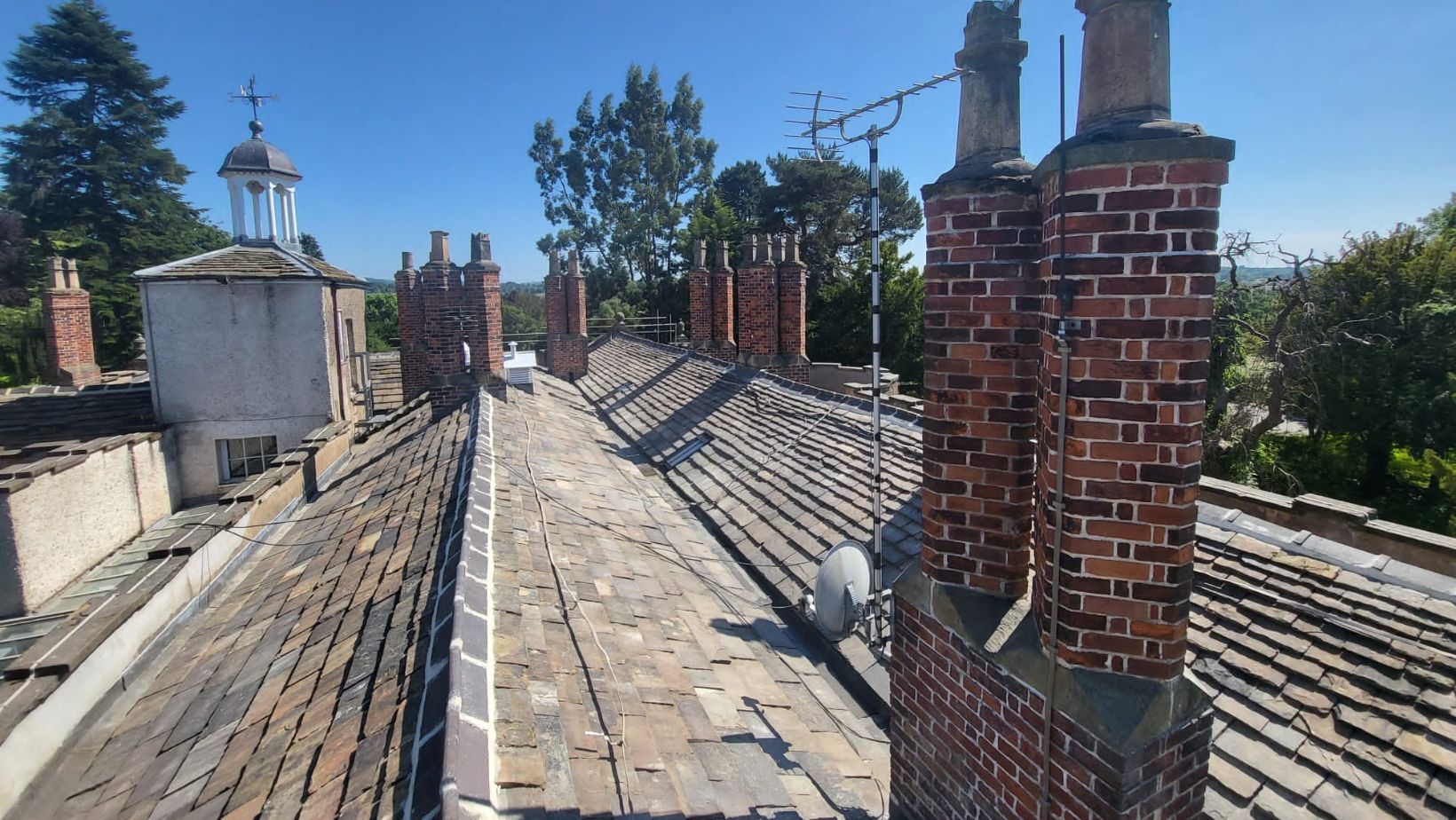 Commercial Re-roofing Works Carried Out
Green and Heritage Roofing were contracted for their heritage roofing skills to provide commercial re-roofing works to the original building.
The works carried out included providing a comprehensive scaffolding system around the building including handrail protection on the copping stones on the remaining areas.
The slates were removed and graded with approx 14 tons being replaced.
In order to comply with Part L of the building regulations, the insulation was upgraded with our Eco-roof thermal blanket (TLX Gold) across the existing rafters and secured with battens.
Approx 50% of all the lead box gutters were renewed and approx 80lm of the box gutters renewed in code 5 lead.
The ridge tiles were renewed in lime heritage mortar as opposed to sand and cement which can no longer be used on listed buildings.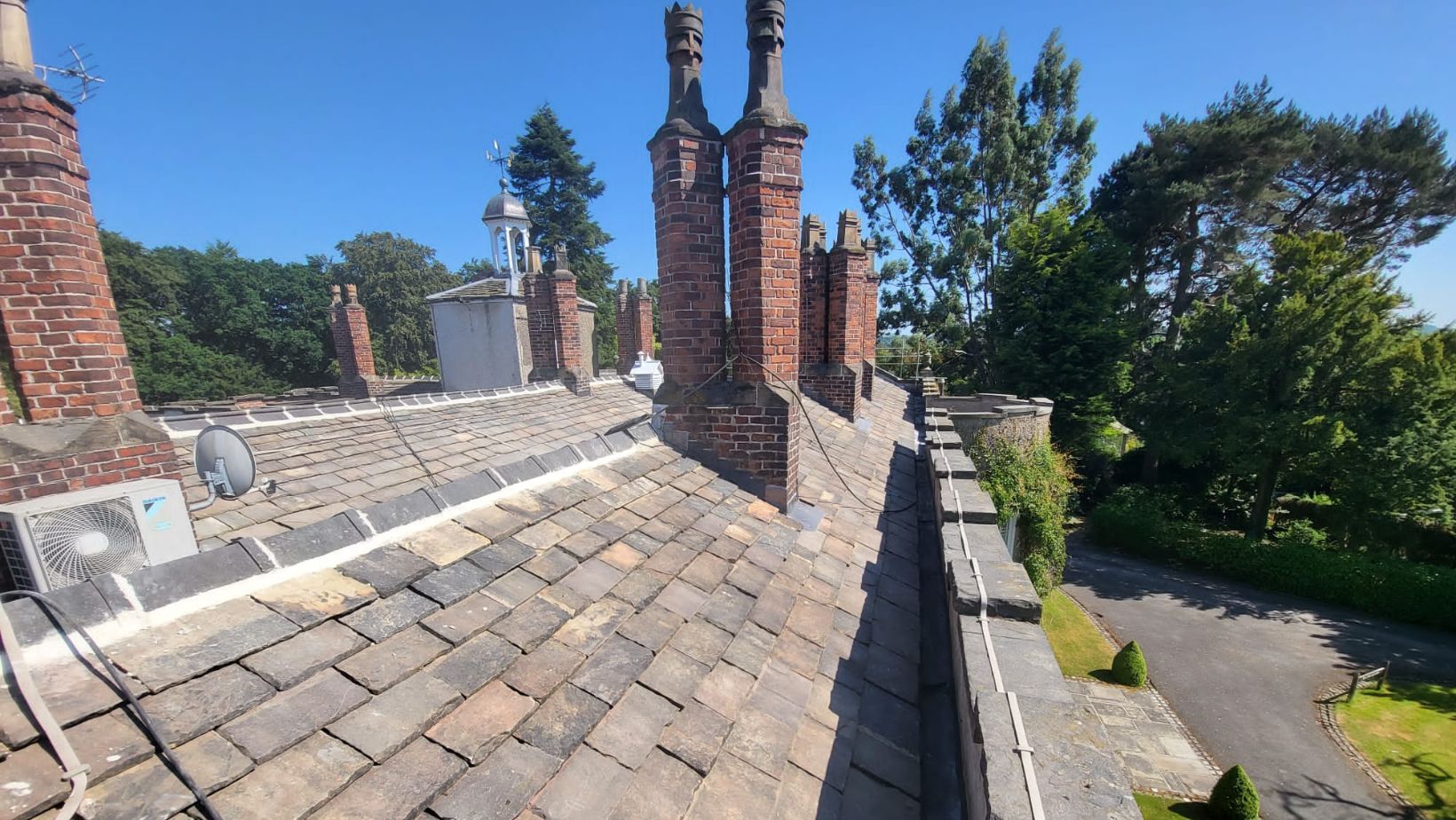 History of Bonis Hall
Bonis Hall is a former country house situated in Prestbury, Cheshire. In the early part of thee 1900s it was used as a dower house. In the early 20th century castellations were added to this impressive building which is now recorded in the `National Heritage List for England' as a designated Grade 11 listed building.
Over the years it has been converted for many uses including offies, studios snd the staff college for Midland Bank. It was also once known as the Bonis Hall Country Club.
Today it is owned by the McCann Worldgroup. This company has undertaken many further alterations and additions to the site. Part of the site has been replaced by a large, two story oval structure in steel and glass, which now links the main building with the coaching house.