Finding a genuine heritage roofer can be difficult. If you have a period property or a property which is listed and are looking to carry out a re-roof or roof replacement it is essential to ensure you are only inviting quotations from roofers highly experienced in carrying out this type of work.
What is defined as 'Heritage Roofing'
Heritage roofing can be defined as roofing works carried out to older pre-1911, historic buildings using traditional materials and traditional styles of workmanship. This is not the same as using modern materials and workmanship used in normal day to day roofing. It requires highly skilled work and very few roofers are truly heritage skilled!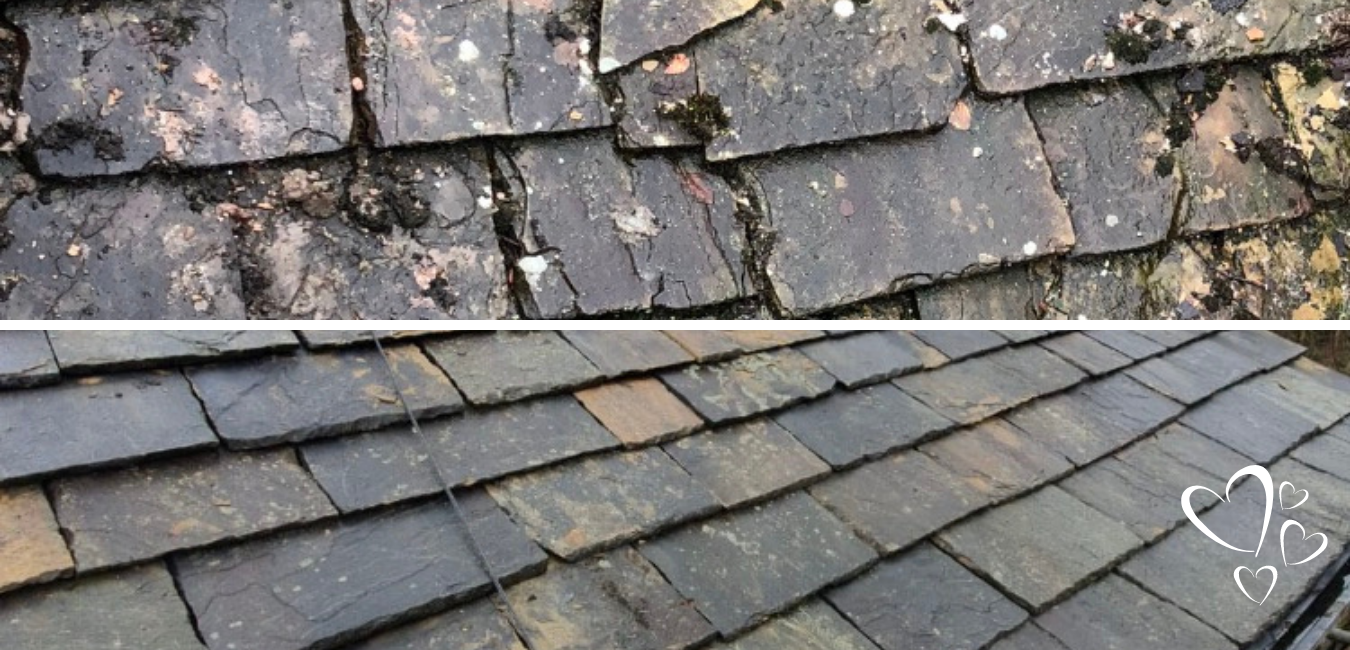 How can I spot a genuine 'Heritage Roofer'?
The truth is it's very difficult to know who is genuinely skilled to carry out heritage roofing work or who is knowledgable enough to competently specify the materials and labour needed.
A proper heritage roofer will have developed their skill over many, many years and have gone through years and years of training. They will have extensive experience of working on heritage and period properties and will at the very least have an NVQ level three in Roofing and carry a heritage skills card.
What does a heritage skills card look like?
These are commonly known as CSCS cards, but unlike a normal CSCS card they are gold in colour which means they are for advanced crafts.
These advanced craft cards clearly state on the reverse the heritage roofing skills obtained.
So you have an idea of what to look for, we have photographed our Managing Director, Chris Hopkins, card below. As you can see, his heritage qualifications are shown on the rear.
Please ask for this CSCS card and check the Rear has at least an NVQ level three and it also says that the contractor has heritage skills. This is the best way pick out a genuine heritage roofer and one who has the knowledge to quote and specify your project right from the offset!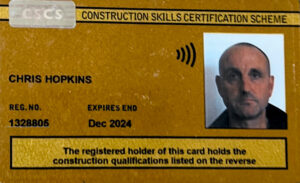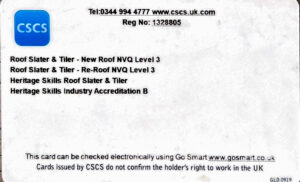 A genuine Heritage Roofer will comply with Building Regulations!
A genuine heritage roofer will take responsibly for applying for, and adhering to, Part L of the current Building Regulations. Anyone who turns up to quote and specify a project and thinks it's OK not to apply for building regulation approval should be waving a red flag!
If you are carrying out a
roof replacement
to more than 50% of a roof then the insulation needs upgrading to comply with current building regulations and Part L comes in to effect. This basically means that the insulation must be brought up to the thermal efficiency demanded by the regulations.
The homeowner can't opt out from having their insulation upgraded to Part L.
But it's not sufficient just to upgrade the insulation! Before work begins the Local Authority Building Control (LABC) must be informed of the proposed work. Without a Building Control Completion Certificate a homeowner will have difficulty selling their house.
What will a professional roofer do to comply with Part L?
If they are not registered as part of the scheme then they should make an application to LABC who will inspect the work periodically to make sure it complies with the Building Regulations (including Part L) and with your drawings/specifications.
A completion certificate is issued at the end of the contract. The fine for non-compliance is around £5000, which can fall on the homeowner so it pays to check that this element of the project is going to be dealt with on your behalf.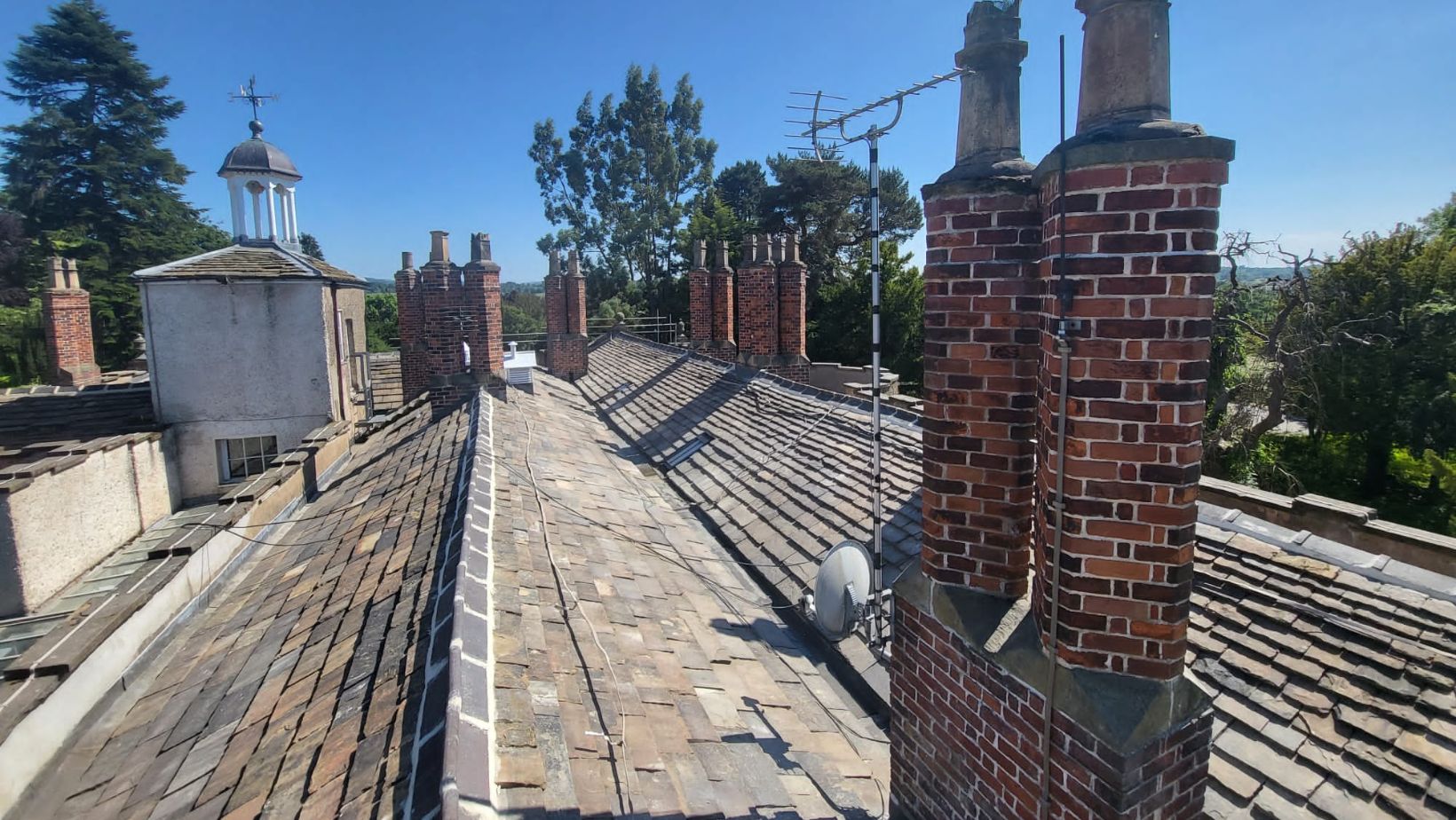 Checking out Previous Workmanship
It is always advised to check out a roofers previous work.
A genuine heritage roofer will have worked on many heritage project so look out for case studies on their websites and social media which depict the similar type of work to the work you are proposing to carry out. Check that any photos are genuinely their own and not library images or images of other contractors work.
Ask to visit their projects or speak to their customers and ask them about the standard of workmanship, their guarantees and whether the building regulations were dealt with efficiently on their behalf.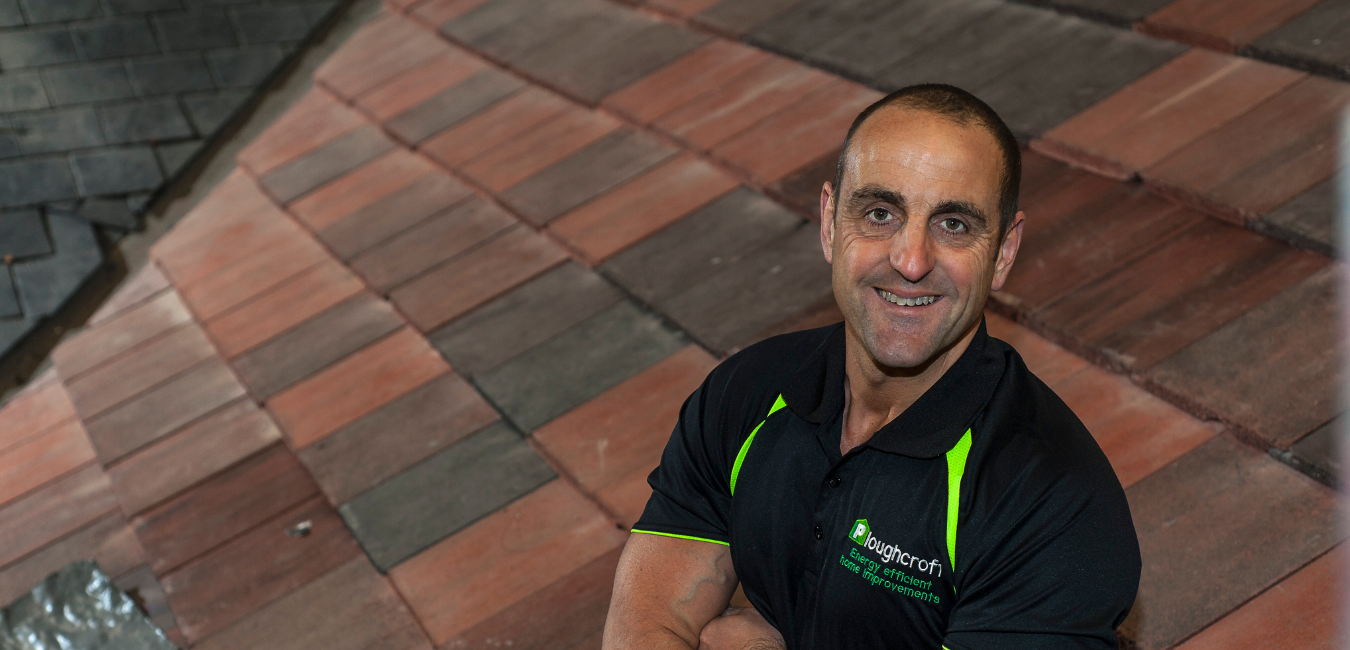 The Green and Heritage Roofer Approach!
We hope the above helps you navigate choosing. genuine heritage roofing contractor.
Our MD, Chris Hopkins, is a heritage roofer! He has been in the industry for 35 years and is well known for his efforts over the years in instigating change within the industry.
Chris specifies and quotes all Green and Heritages projects and has the following to say about choosing a heritage contractor:
"I'm a heritage roofing contractor through and through! I've been in the industry for over 35 years and I would urge everyone to be vigilant when choosing a roofing contractor to carry out work on a period property. I have myself seen lots of companies purporting to be heritage roofers when they're not. They talk the talk and specify the work with no real clue, or experience, on how to carry out the work very often subcontracting the work to others who don't follow best practice. Hopefully following the above advice will prove helpful."