CASE STUDY – Solar PV and Battery Storage in Skipton
Location: Cononley, Nr Skipton, North Yorkshire
With so many home owners now turning to electric vehicles and the price of electricity being on the rise, it's no wonder we have been inundated with requests for solar PV in the last few months. Our latest installation of solar PV and battery storage in Skipton, North Yorkshire has drawn a lot of interest.
The property, Carters House, is situated in the centre on Cononley just outside Skipton. With the railway station very close by it has gained a lot of interest from the locals within the area.
Cononley itself is situated within a conservation area. Although Carters House itself is located just outside its curtilage it was extremely important to ensure that any solar PV panels installed didn't look an eye sore and was sympathetic to the surrounding area. All black panels have been installed so they blend in the best they can with the roof and are less noticeable.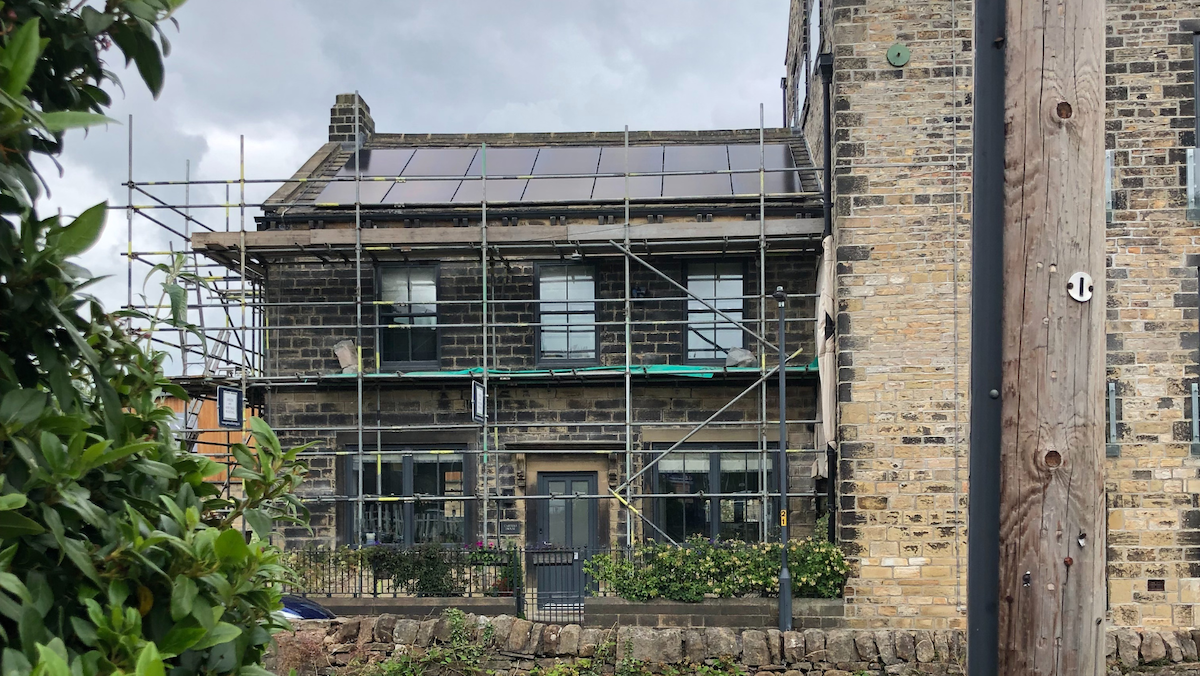 Solar PV and Battery Storage Installation
The installation at Carters House, Cononley has been carried out by Green and Heritage Roofing staff alongside their renewable partners, Team Renewables and comprises:
14 x JA Solar 395W Mono All black
Huawei 6kW – SUN6KTL-L1
Huawei Battery – SUN2000-LUNA-10kWh
Huawei Metering Solution
Huawei Metering Solution
Web access to Huawei Monitoring Portal
Essential / Emergency supply board (avoid power cuts)
Zappi Type 2 Untethered in Black + Hub + Harvi
Pigeon netting
The property was already equipped with an electric vehicle charging point so the homeowner will benefit from generating thier own electricity and being able to use this to charge their vehicle.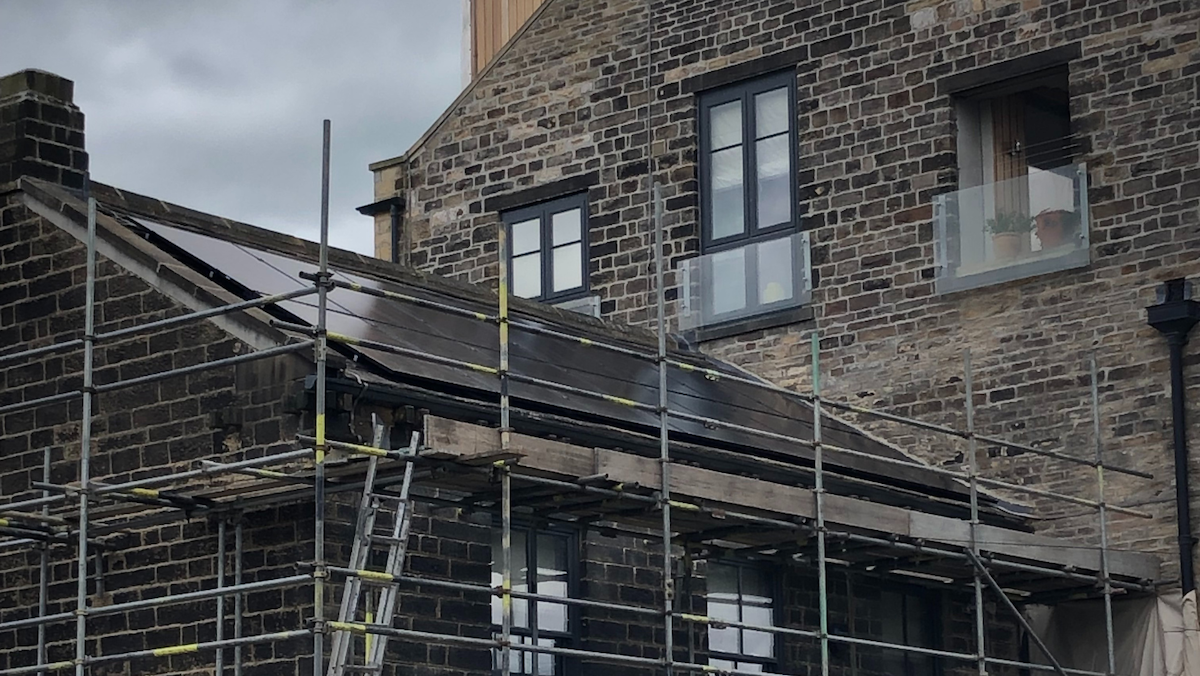 Installing Solar PV and Battery Storage in Skipton Area
Even though many areas of Skipton fall within or just on the edge of a conservation area it is still possible to install solar PV and battery storage in the Skipton area. It is important that any system is sympathetic to the area and Green and Heritage Roofing work with Team Renewables to find solutions to ensure a sympathetic look.
The installation at Carters House in Cononley is an on-roof system. If you'd like to compare the look of this with an in-roof system then please check out our case study of our solar PV installation in the conservation area of  Oxenhope, Near Howarth.
You can find out more about pricing of solar PV systems on our pricing guide page.
If you are considering a solar PV installation or would like to know more about the benefits of battery storage please get in touch. You can Contact us today for a quotation.