CASE STUDY: Mayfield House – Re-roof of a Historic Building
Location: Mayfield Road, Keighley, West Yorkshire
Mayfield House is a very historic building near the centre of Keighley. It was best known as the property which the Ukrainian Association occupied for over 40 years. Now a private residence, undergoing much restoration works, Green and Heritage Roofing are honoured to have been chosen to carry out the re-roof of a historic building such as this.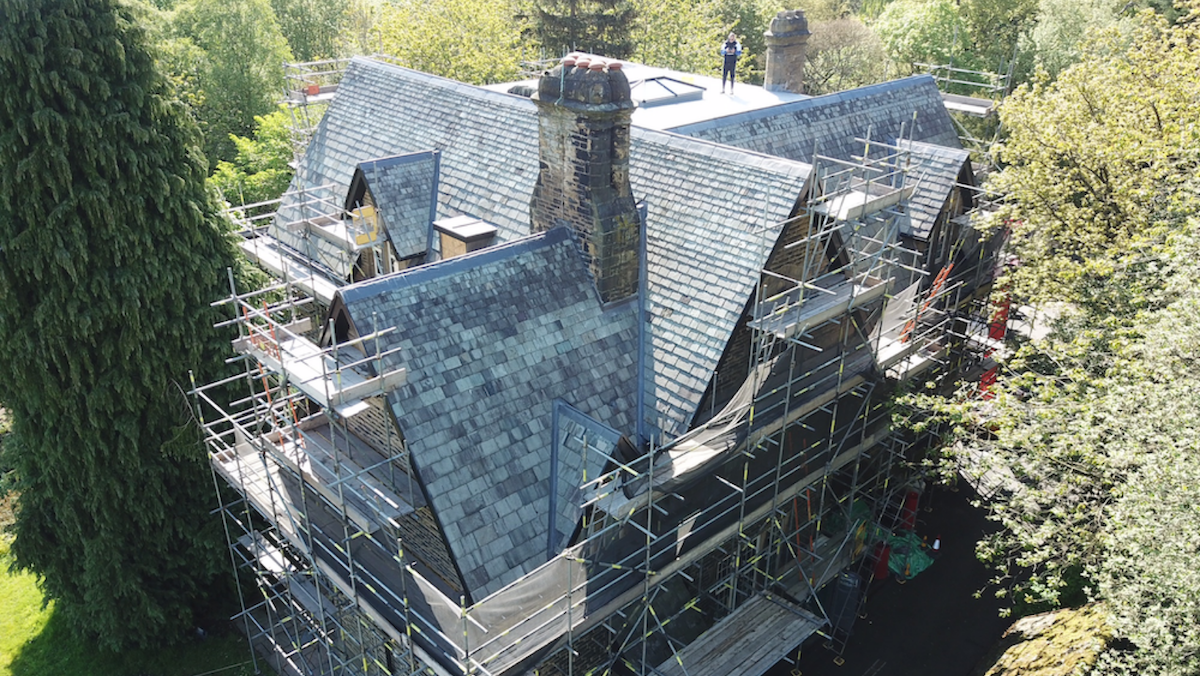 Re-roof to a historic Building – what the works entailed
Erection of scaffolding around the entire perimeter.
Re-roofing of the entire stone roof using existing stone slates
Re-newel of all lead work
Installation of 33LM of steel universal beams.
Installation of new roof joists
Making an opening for a new roof light.
Installation of Roof Maker roof lantern
Installation of a new SIKA 625 flat roofing system to the flat roof area
Installation of new water resistant P5 flooring to the new flat roof
Renewal of gutters with a seamless gutter system
Installation of new Velux windows
Installation of new purlins above the hot tub area
Crain the hot tub into position
Construction of new dormer
Dormer construction during re-roof of historic building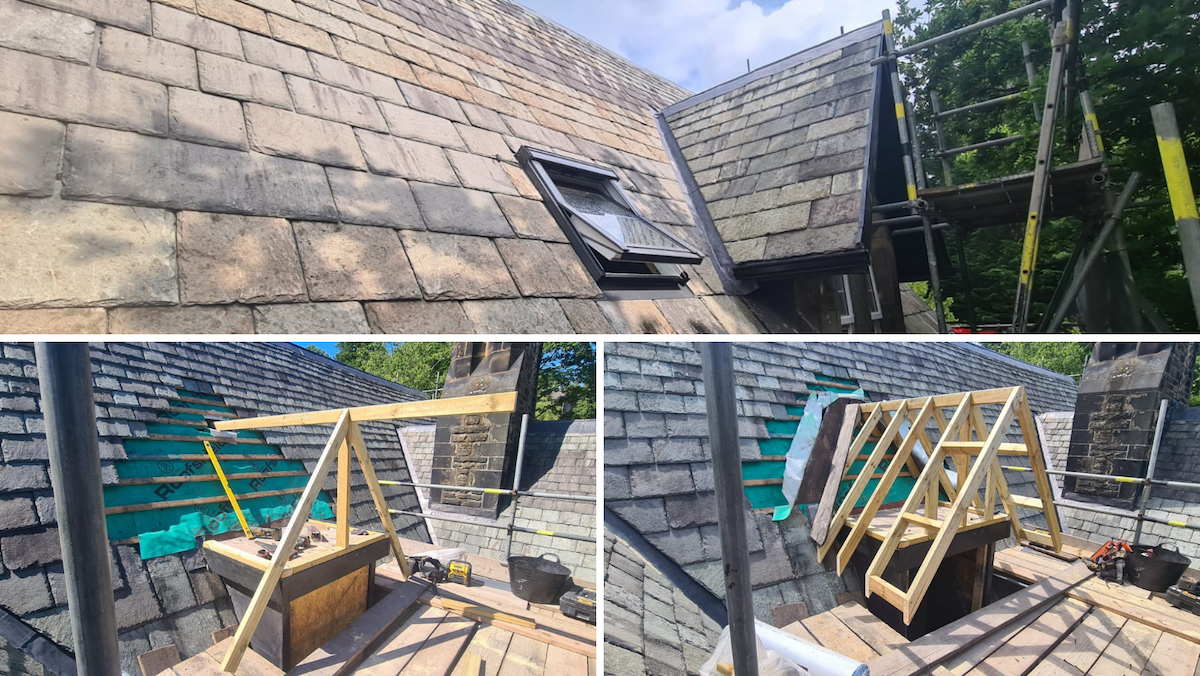 Part of the re-roof of this historic building involved the construction action of a dormer.
SIKA Flat Roof System!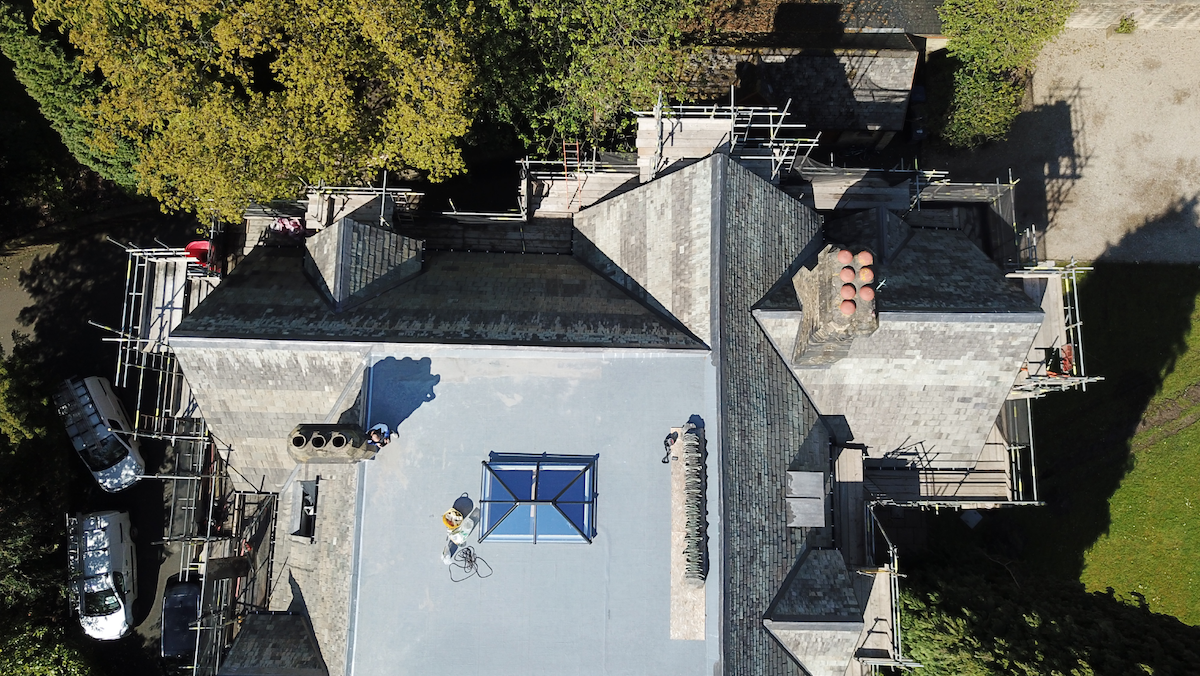 Installation of a SIKA 625 flat roof system.
Roof Lantern Installation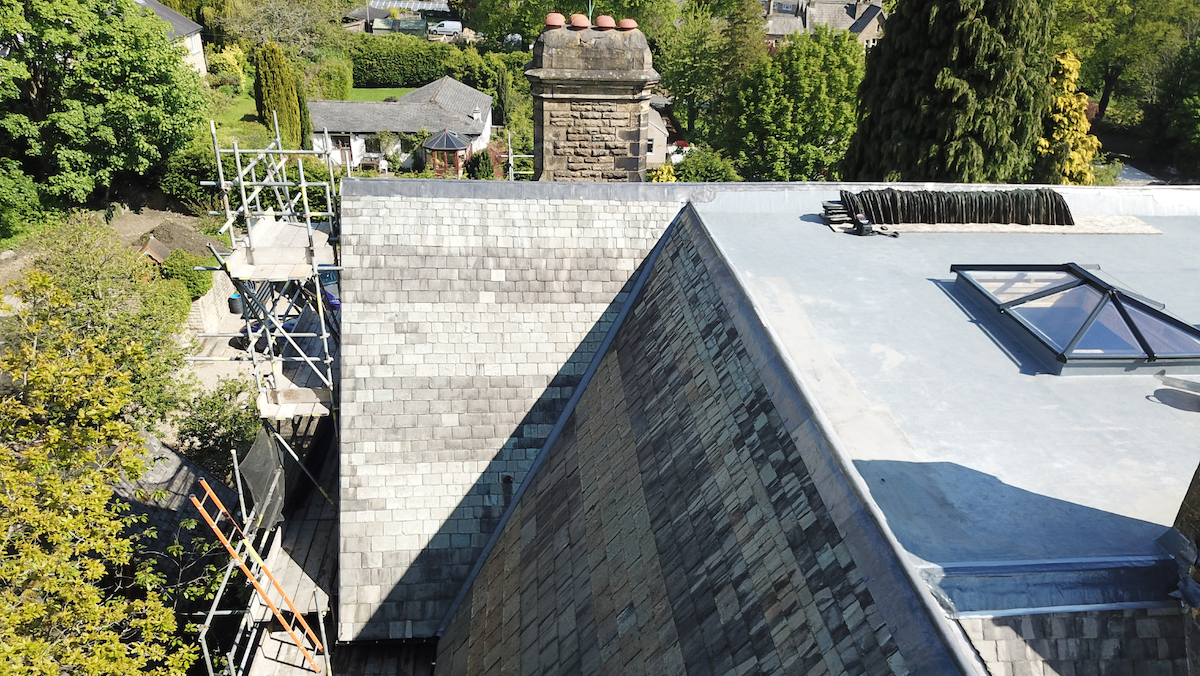 Installation of Roof Maker roof lantern to the flat roof area.
Installation of hot tub into roof area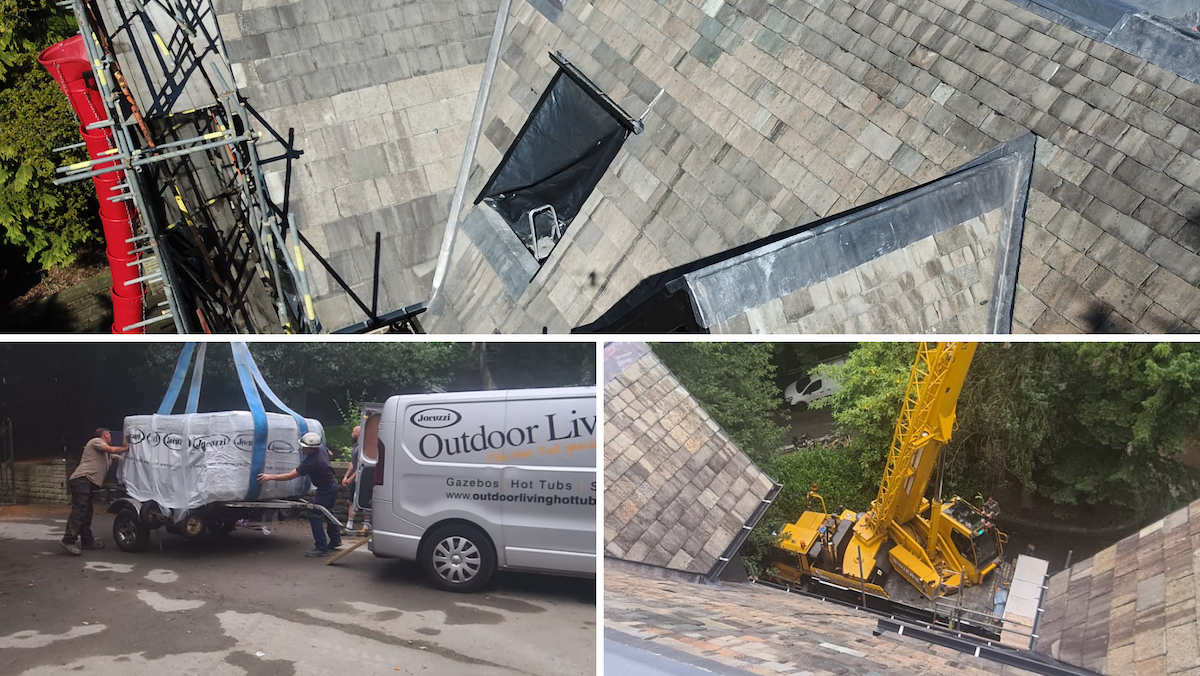 Installation of the hot tub into the roof area. The hot tub being drained in to the roof.
If you are planning on a re-roof of a historic building and would like some advice please contact us today.