CASE STUDY – Commercial Roofing Project
Location: Tameside Hospital, Greater Manchester
We recently carried out substantial commercial roofing works to the Hartshead North Building for Tameside & Glossop NHS Foundation. This project saw the Hartshead North Building and surrounding areas being fully re-roofed by Green and Heritage Roofing.
The following photographs show the Hartshead building whilst the work was being carried out. The project duration being 3 months and fully managed from start to finish by Green and Heritage Roofing, saw the building benefit from:
Total re-tiling and installation dry ridge system
The installation of new Sharman guttering
The installation of bird netting
"Chris Hopkins and his team of roofers have done a great job and the attention to detail is very impressive. I have visited the project a couple of times recently to check the work and all is spot on." BMI Group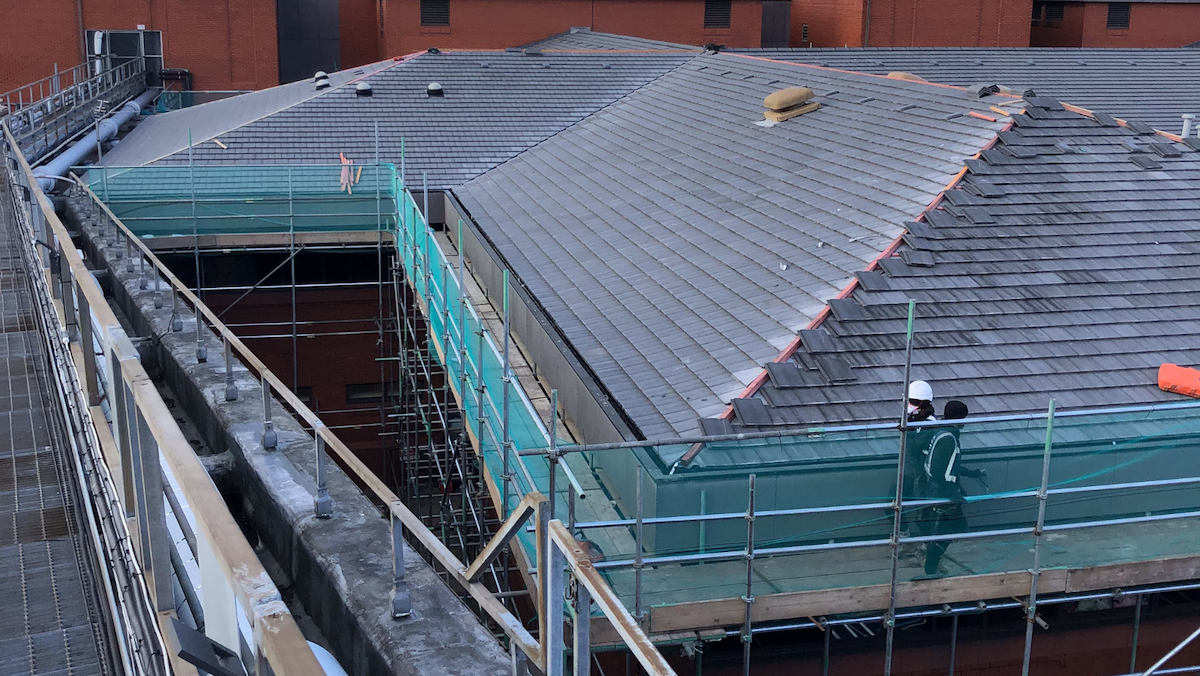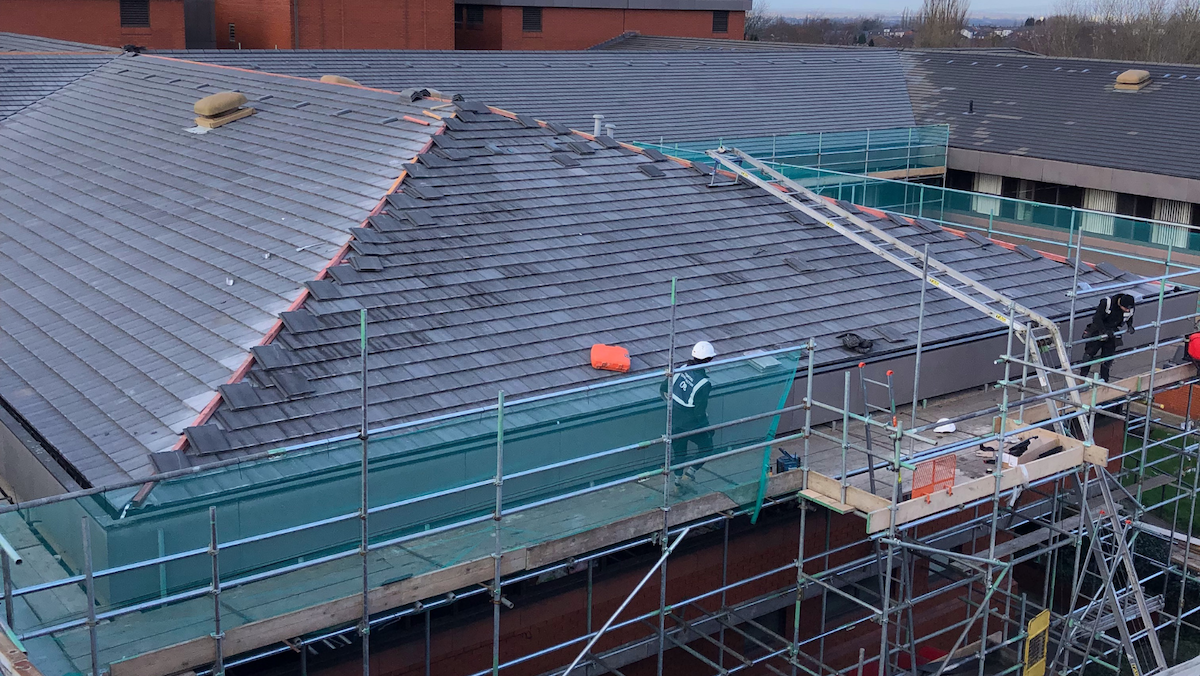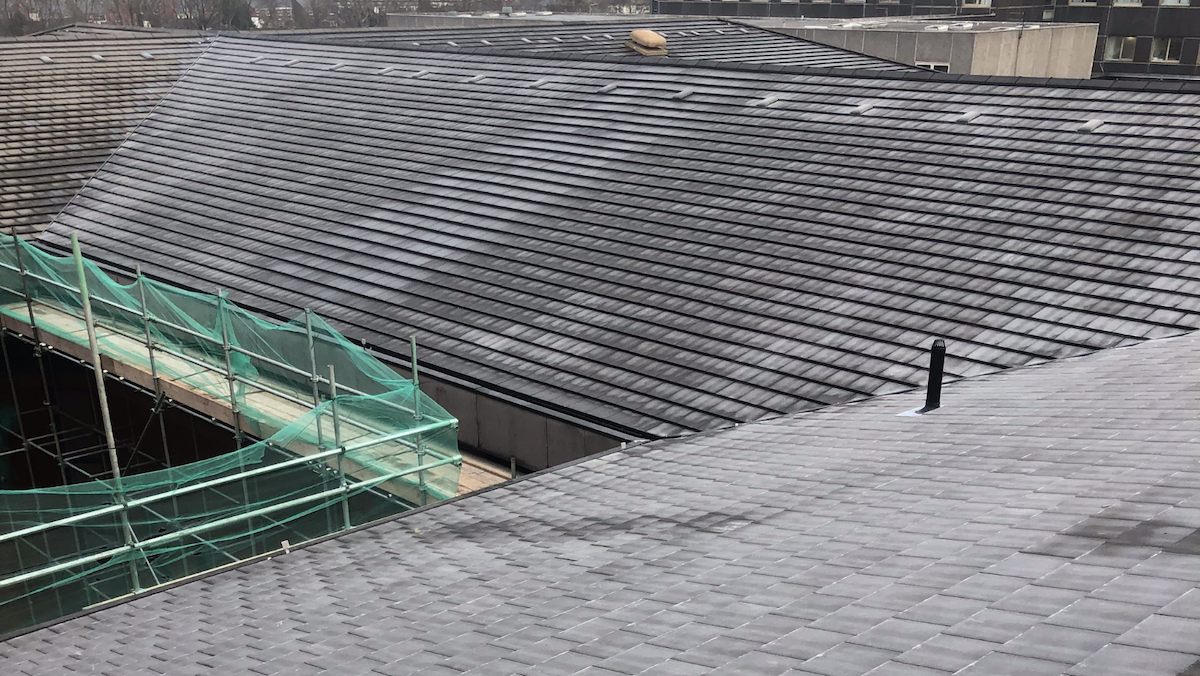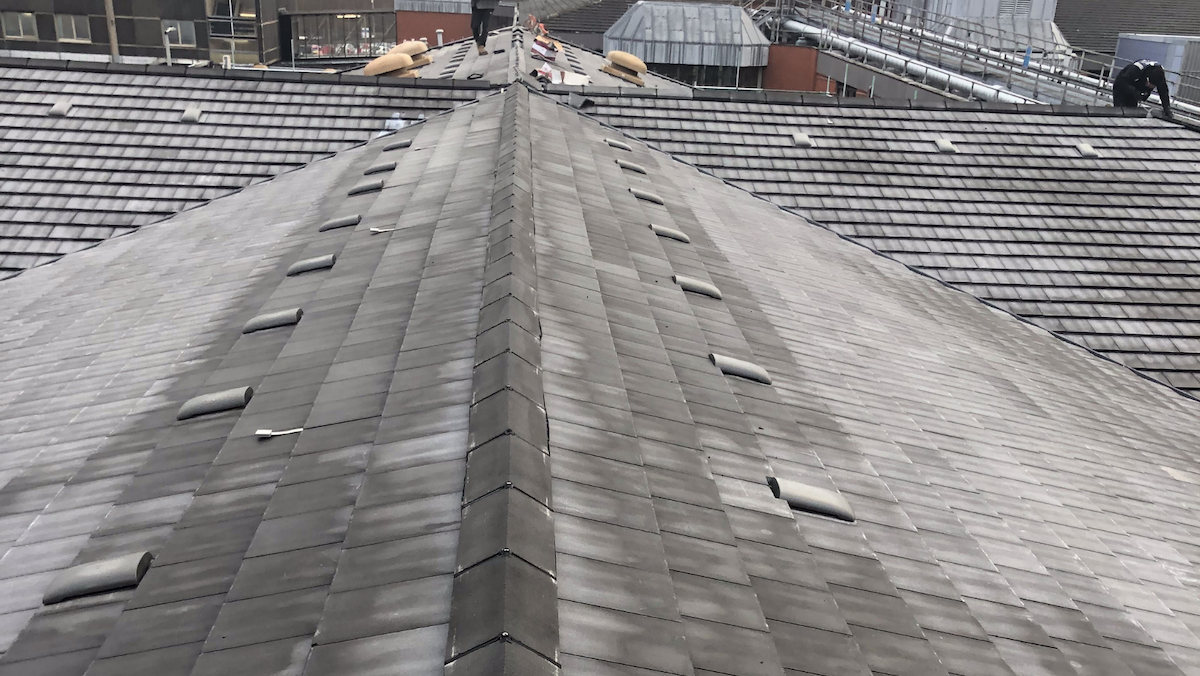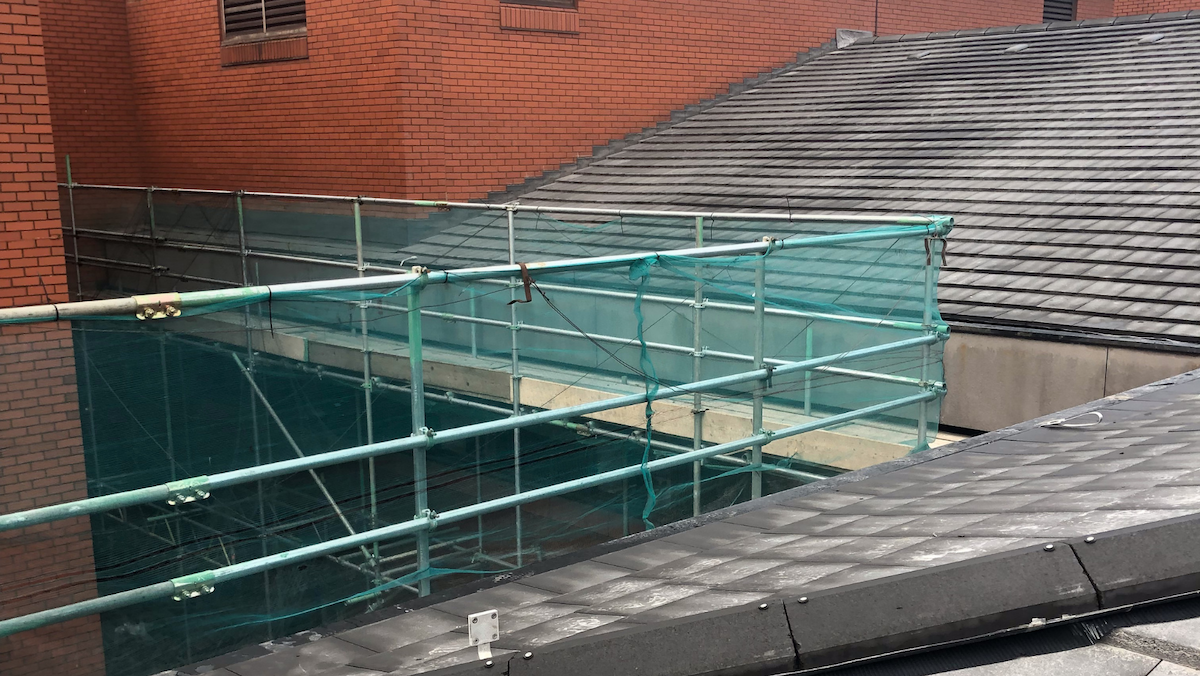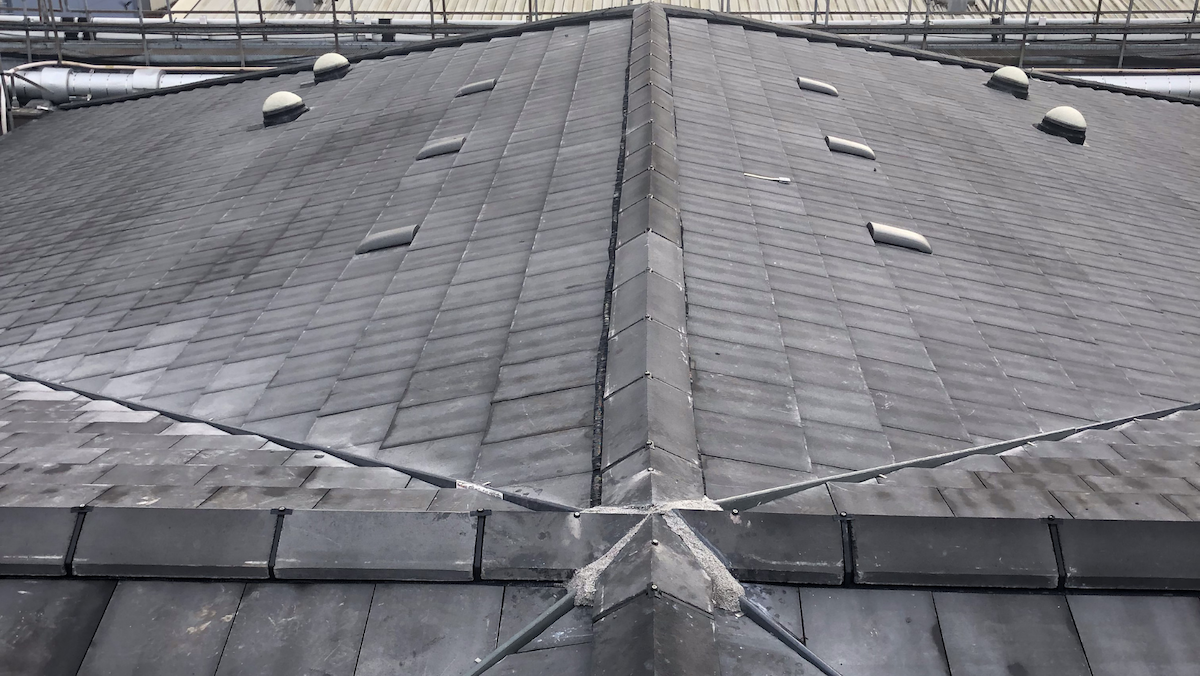 If you have a substantial commercial re-roofing project coming up and would like a quotation for a fully managed project them please contact us today.